Cruel Summer Timeline Breakdown - Everything We Know!
Are you ready for the Cruel Summer finale? Who do you believe: Kate Wallis or Jeanette Turner? All bets are off, and to help you make up your mind or pick up on any clues that you might have missed, we have put together a chronological timeline of the events taking place between episodes 1 and 9.
Want to binge-watch all the episodes again to do your own sleuthing? You can catch them on Freeform.com, the Freeform app and on Hulu. But be fast -- the season finale airs this Tuesday at 10p ET/7p PT on Freeform.com and the Freeform app, and next day on Hulu.
---
1993
June 21st
Jeanette gets a "You go, girl!" necklace. While Jeanette, Mallory and Vincent play hide and seek in an empty house, a man catches them as he moves in: Martin Harris.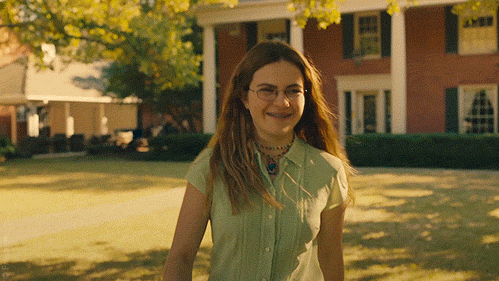 June 26th
The Wallis' gardener, Scott Jones, kisses Kate's mother, and she sees it. Panicked, Kate runs away and is found crying by Martin Harris.
July 4th
Jeanette decides to sneak into Martin's house again during the fireworks and steals his yearbook.
July 15th
Restless after a frosty conversation with her sister, Ashley, Kate goes for a walk and sees Martin. She confides in him about her family problems.
July 29th
Troubled after seeing her mother with Scott, Kate wins a pink bunny plushie at Martin's booth at the county fair.
August 15th
Jeanette sneaks into Martin's house again and is nearly caught by him and Tanya. Tanya tells Martin that her ex is not her daughter Tennille's father, and Jeanette overhears.
August 29th
Martin takes Kate home after Jamie gets drunk and she confides in him again. She tells her father about her mother's affair. Joy denies it and slaps her, pushing Kate to run away to Martin's house.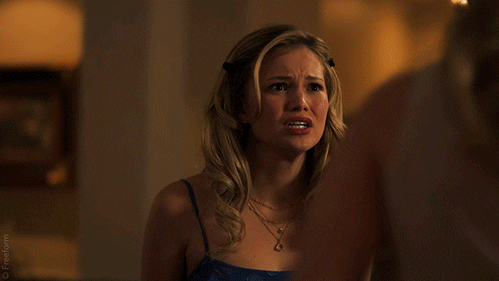 August 30th
Mallory sneaks into the AV Club to play a prank tape but is caught by Martin after he lies to Joy about Kate's whereabouts. Martin destroys the tape after seeing a clip of Kate by his window.
Fall - Winter
Kate stays with Martin and is free to roam the house. Their friendship develops into something more. On Christmas Eve, Kate calls Jamie while playing with a snow globe. Jeanette sneaks in, and Kate runs upstairs to hide. Jeanette drops her necklace and steals the snow globe as she leaves. On Christmas Day, Martin locks Kate in the basement when she decides to go back to her parents.
---
1994
June 21st
Jeanette, Jamie and Vincent hear what they think is a gunshot. Kate is found after what the news describes as a "deadly shootout" -- deadly for Martin. An emotional Jamie punches Jeanette in the face.
June 26th
Kate joins a chat room for abduction victims. She tells the police that Jeanette saw her months before she was rescued and gives them her "You go, girl!" necklace.
July 4th
The police ask Jeanette about the necklace and she tells them she had thrown it away. Jamie asks Jeanette how she knew that Kate was missing before everyone else.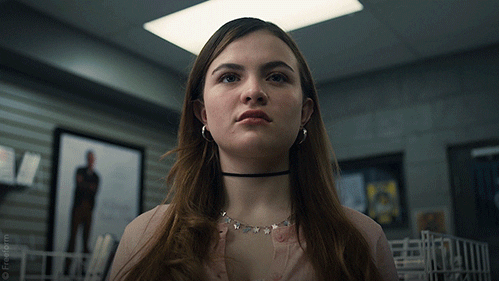 July 15th
Kate starts going to therapy and talking to Mallory. Ashley gets the idea to speak with Kate through her chat room using the name "Berenice4."
August 15th
A prank caller pushes Cindy to search through Jeanette's belongings and she finds the key to Martin's house. An interview with Tanya airs, where she lies about her encounter with Martin.
August 29th
Kate is invited to appear on the Marsha Bailey show. When she later appears on the show, Kate tells the world that Jeanette saw her when she was being held captive and did nothing.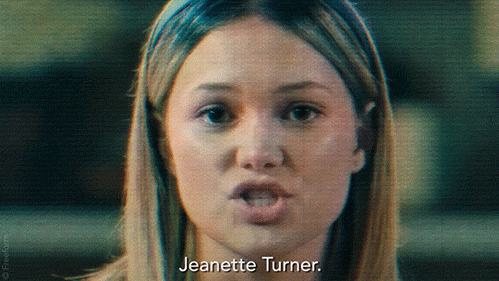 August 30th
Greg confronts Jeanette about the key to Martin's house, but she only tells him about hide and seek. After a lot of drinking, Jamie gives Ben a ride and they crash.
Fall
Kate tells her therapist that she wasn't always locked in the basement, and her therapist tells her about grooming.
---
1995
June 21st
Jeanette meets with her lawyer to prepare for her lawsuit against Kate. She watches the clip from the Marsha Bailey interview.
June 26th
Kate dances on the street in front of a truck; the person behind the wheel is covered in shadows. She tells "Berenice4" that she is worried that the police will find out she hasn't been completely honest.
July 4th
Kate confronts Jeanette about the lawsuit. At his deposition, Vincent lies to the lawyers about Jeanette's trips to Martin's house.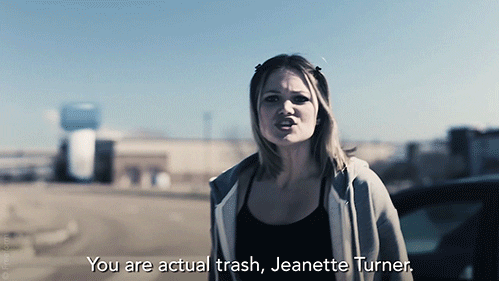 July 15th
A "Liar" note is taped to the Wallis' door. Joy confronts Mallory about it, but she claims she would not do that to her best friend. Kate tells a ghost story about a girl named "Annabelle." The name crops up again in her therapy tapes, and Kate cannot remember her.
July 29th
Kate admits to her therapist that she lied to the cops about Martin. Kate sneaks into the graveyard at night with Mallory, buries the pink bunny plushie over Martin's grave and destroys his headstone.
August 15th
Jeanette confronts Tanya with the secret she has on her, which stops her from saying anything incriminatory on her deposition.
August 29th
Mallory finds a jammed piece of paper in an old printer that proves Joy wrote the "Liar" letter. Derek gets Ashley's chats with Kate and gives them to Jeanette.
August 30th
Jamie shows Jeanette a recording of a message he got on the Christmas Eve after Kate went missing. Jeanette rushes to Mallory's house and asks for her snow globe back, but Mallory lies and denies still having it.
---
Watch the season finale of Cruel Summer this Tuesday at 10p ET/7p PT on Freeform.com and the Freeform app, and next day on Hulu.