The Bold Type Official Music Guide Season 1
Are you loving The Bold Type season 1 soundtrack? We can't get enough of it. Get all the information on the song choices below and don't forget to catch up on the latest episodes of the show right here on Freeform.
Follow the official playlist on Spotify:
Episode 1: Pilot
Jane, Kat and Sutton let it all out in the subway.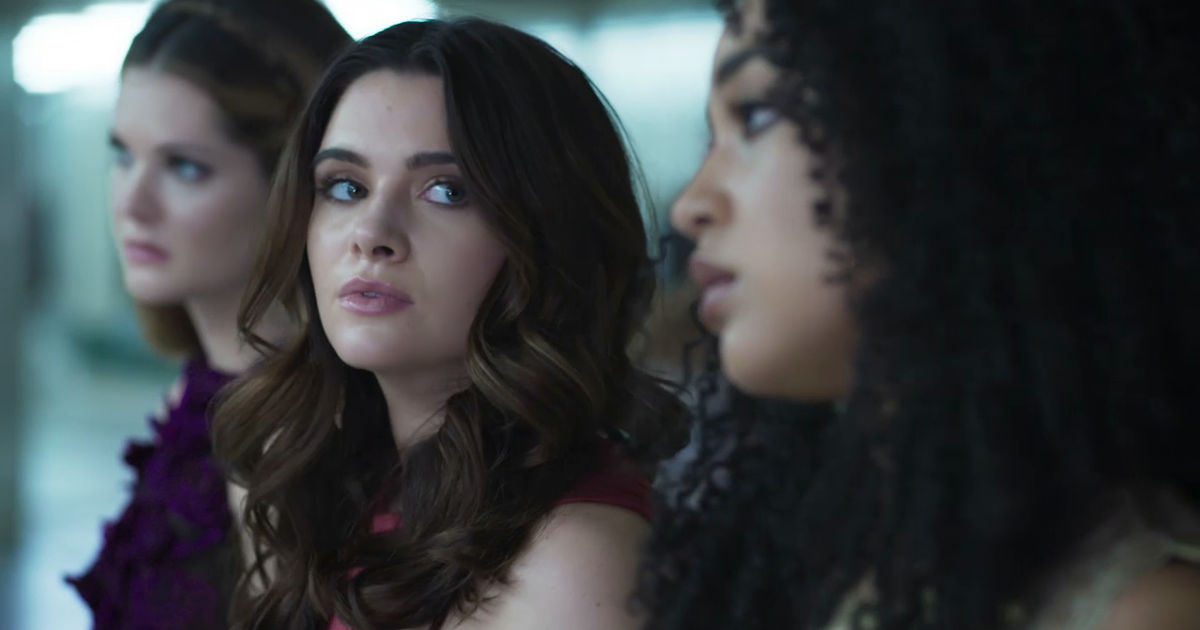 The thumping beat of 'Blood In The Cut' by K.Flay is the perfect soundtrack for our introduction to The Bold Type trio.
Scarlet's editor-in-chief makes a powerful entrance at the presentation.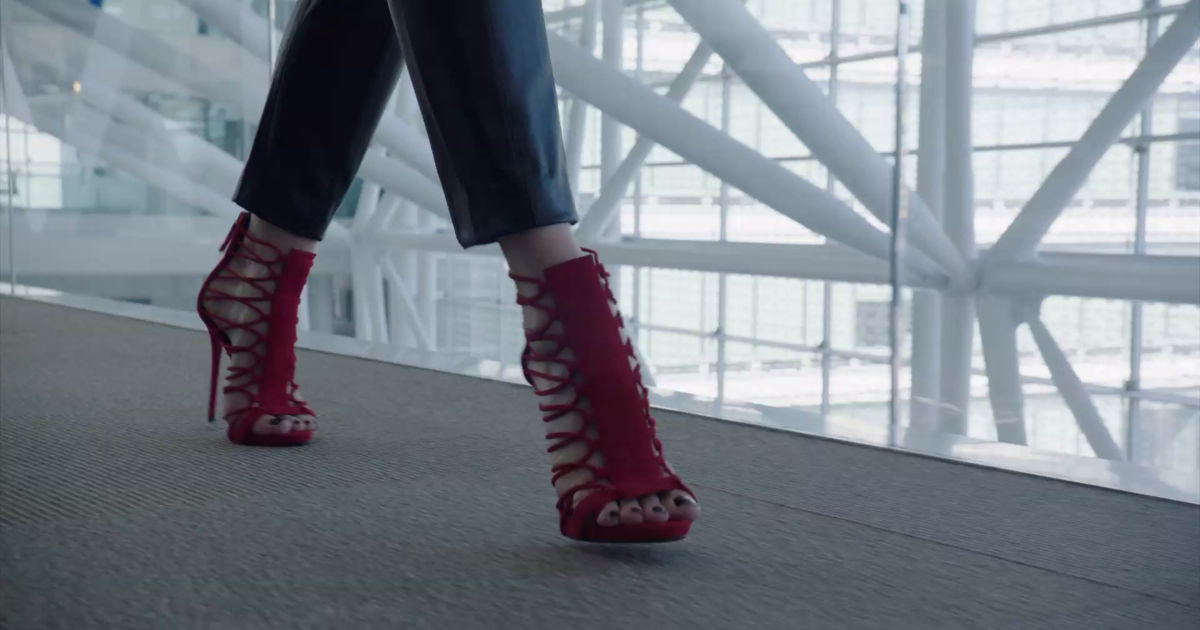 Jacqueline strides in to the beat of 'Black Car' by Leon Else.
Jane tries to hide her pain with shades from the fashion closet.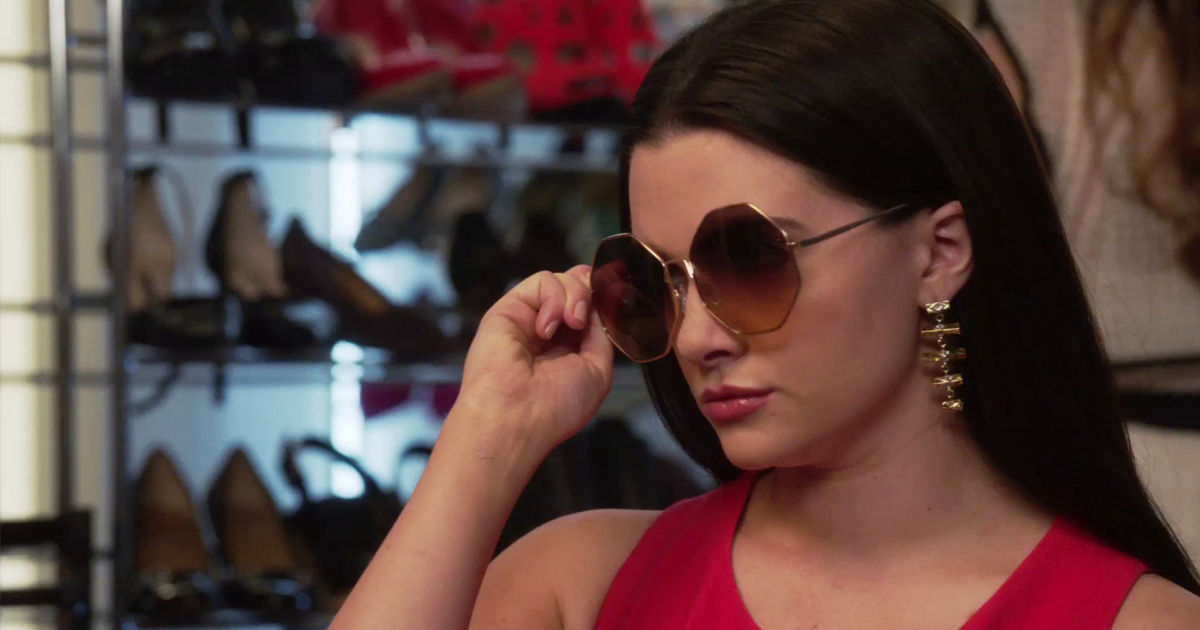 'Every Night' by Josef Salvat plays while Jane stresses over her article.
Things heat up between Sutton and Richard.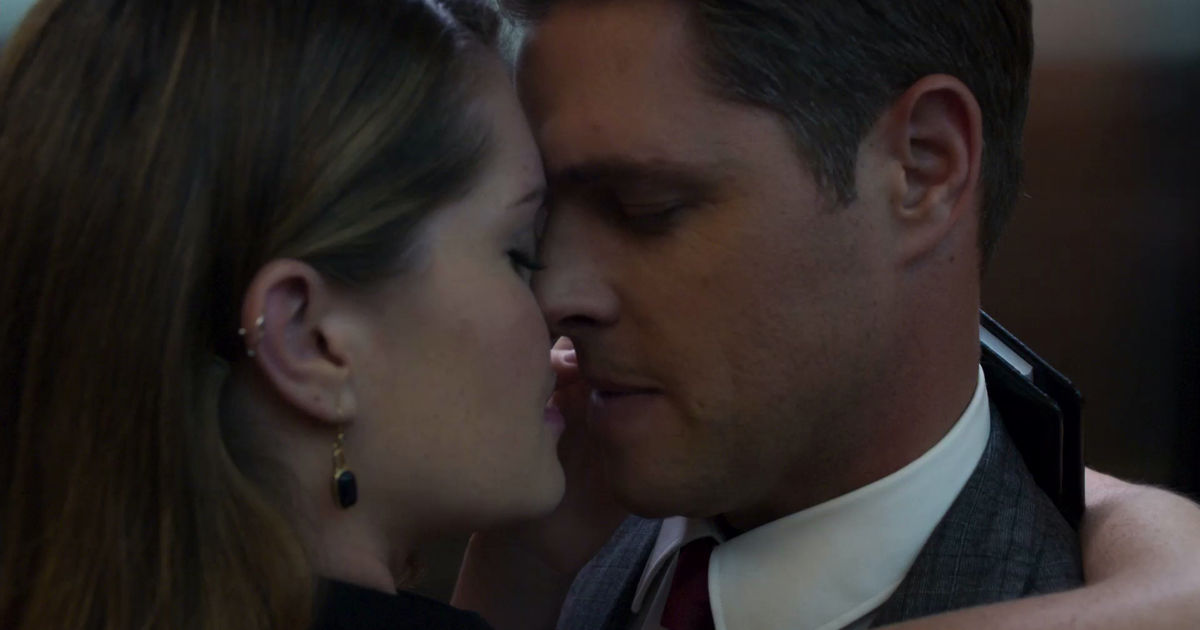 'Talk To Me' by Marian Hill sets the playful mood.
Kat visits Adena's studio to convince her to let Scarlet publish her feature.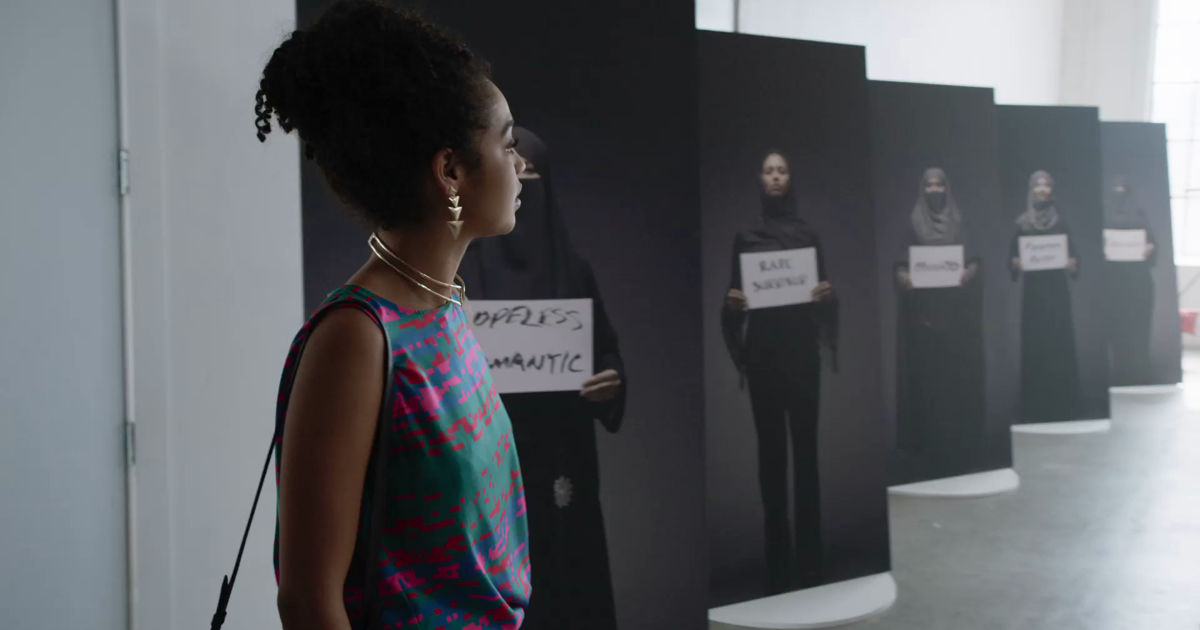 'We Were Wild' by Esmé Patterson plays as their introduction goes less than smoothly.
Sutton teaches Richard about Snapchat.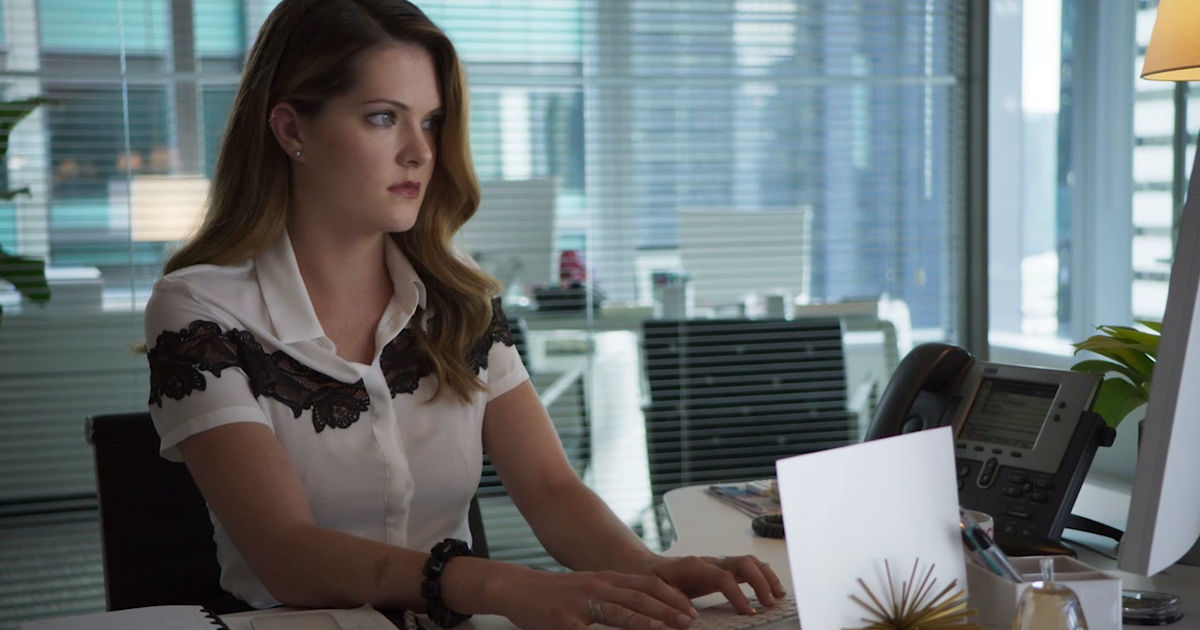 This playful scene is accompanied by 'Not Gonna Let You Walk Away' by LOLO.
Kat and Sutton help Jane stalk her "unstalkable ex."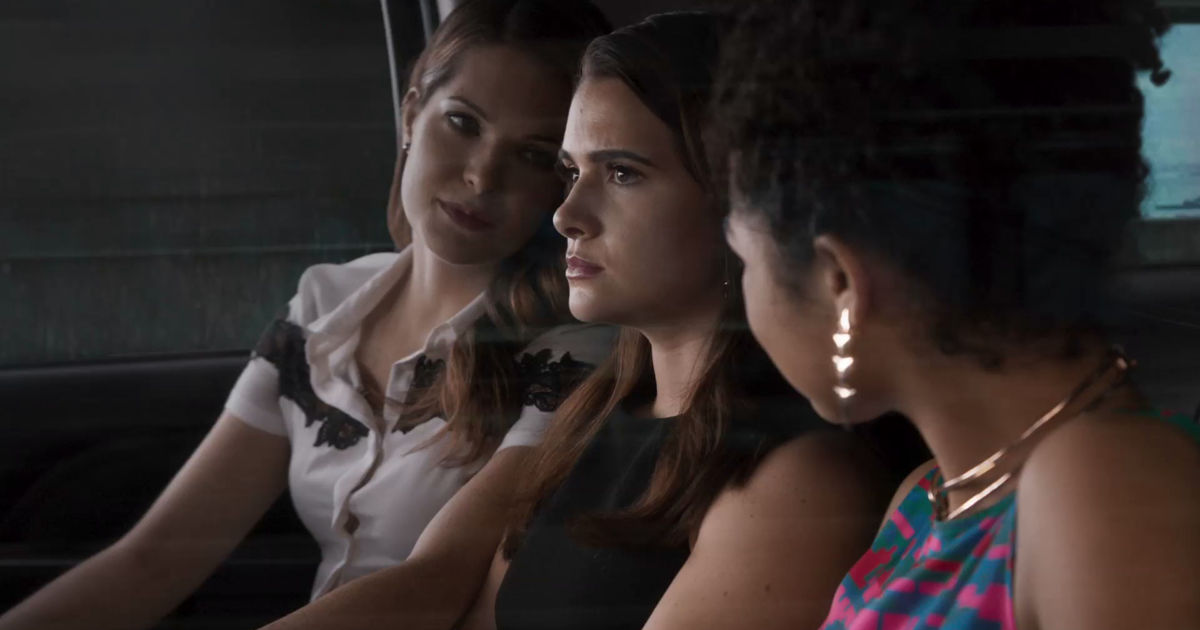 The soundtrack to their stakeout is 'Higher' by The Naked and Famous .
Jane and Alex go to a party in the hope of bumping into Eric.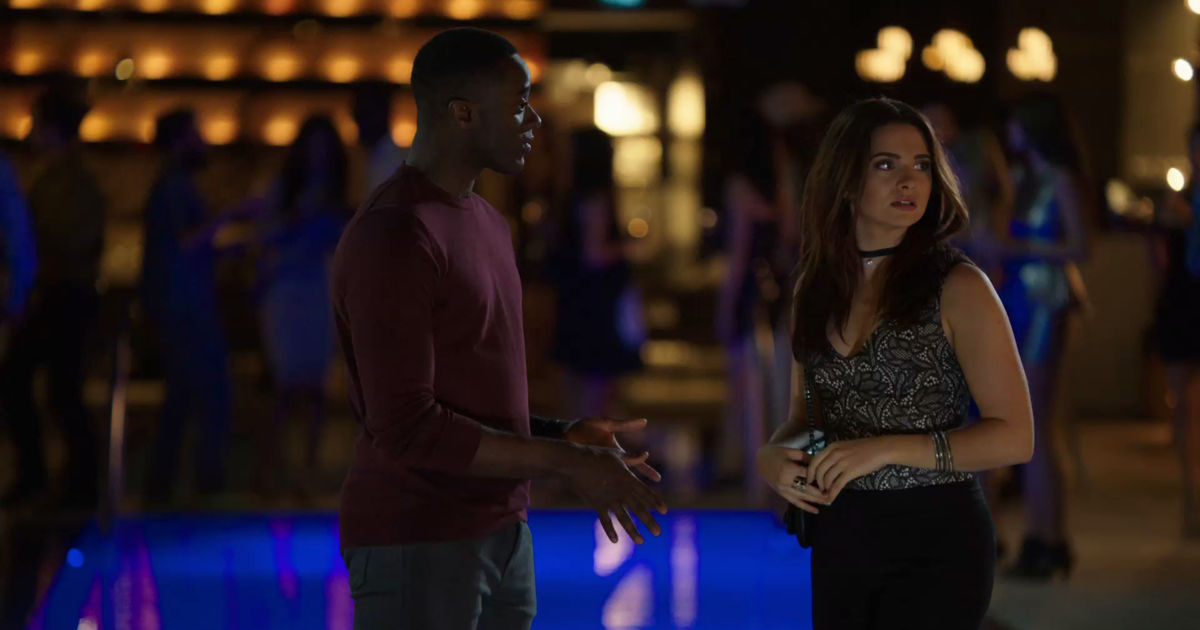 'Rich Boy' by Galantis plays at the party while Jane nervously looks around.
Sutton gets a late night invitation from Richard.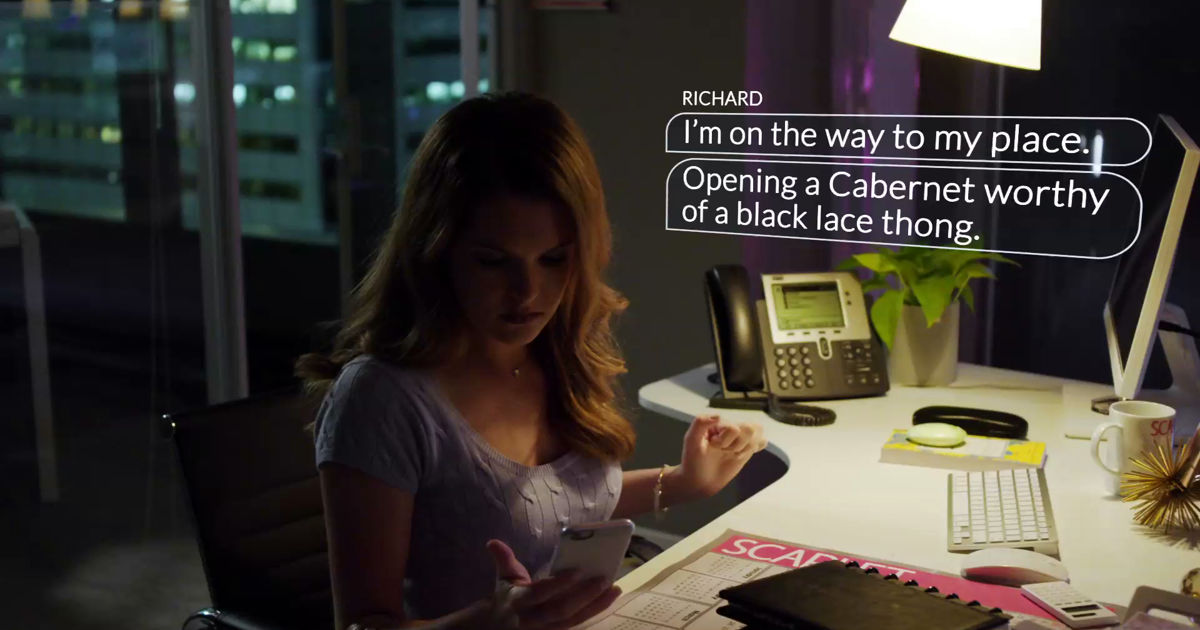 Sutton slips into something black and lacy as 'Whistle' by BLACKPINK sets the mood.
Jane tells Alex exactly what happened between her and Eric.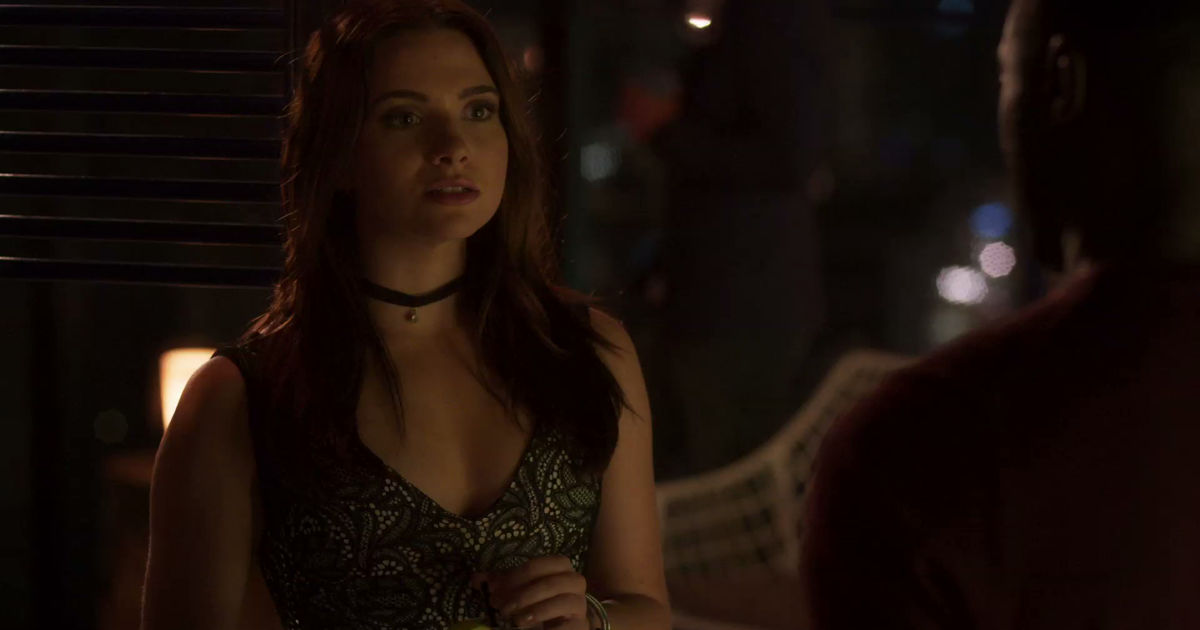 The gentle tones of 'Naked Beaches' by Hannah Georgas plays while Jane shares her heartbreaking breakup story.
A drunk Jane calls Sutton for a pep talk.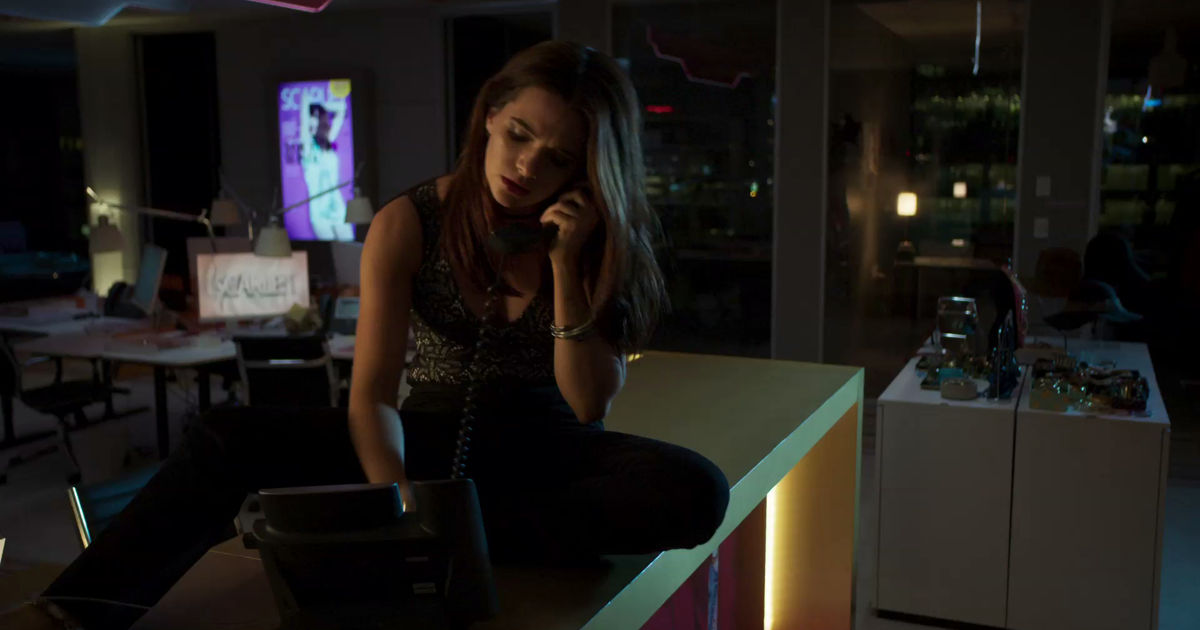 'History Eraser' by Courtney Barnett plays while Sutton tries to cover up her secret.
Kat and Adena get personal while packing contraband.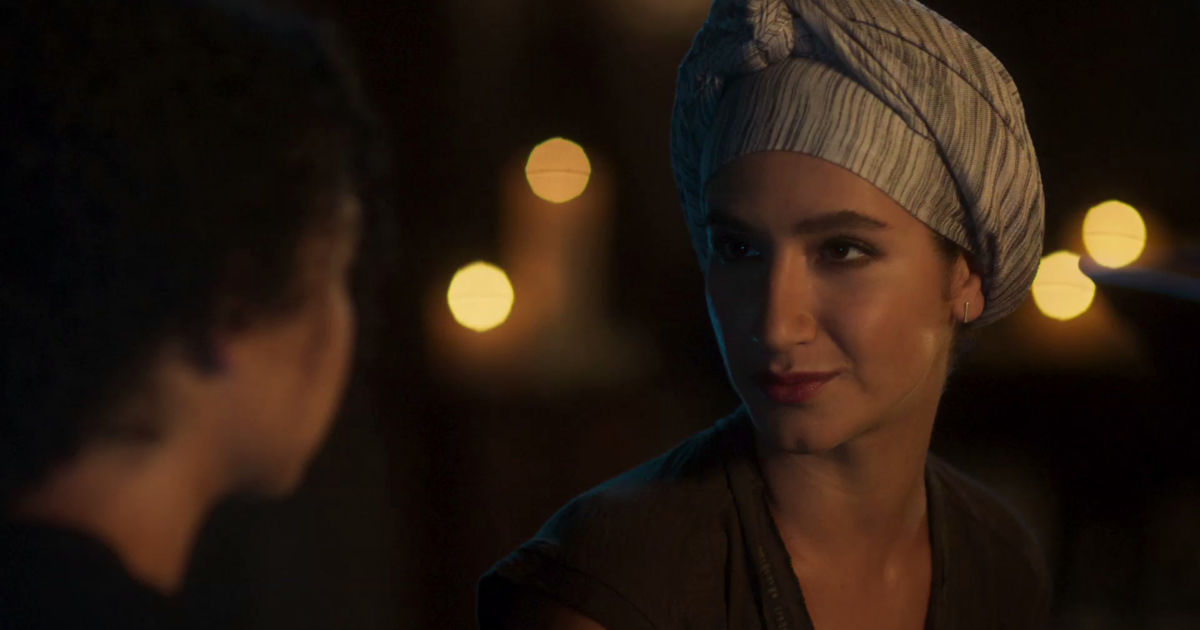 The two bond as 'Doctor Doctor' by Oh Pep! plays in Adena's studio.
Adena finally gives Kat permission to publish the article.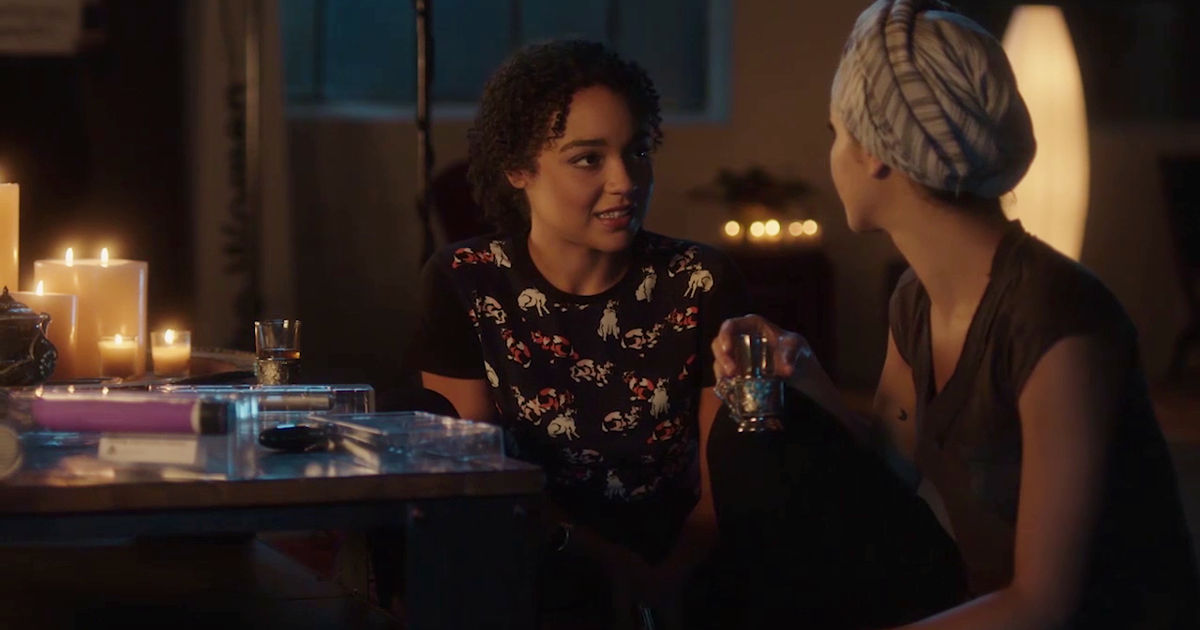 'Don't Go' by Hannah Georgas is a beautiful accompaniment to their sweet goodbye.
Jane and Sutton try to comfort Kat after she receives the news that Adena has been detained at the airport.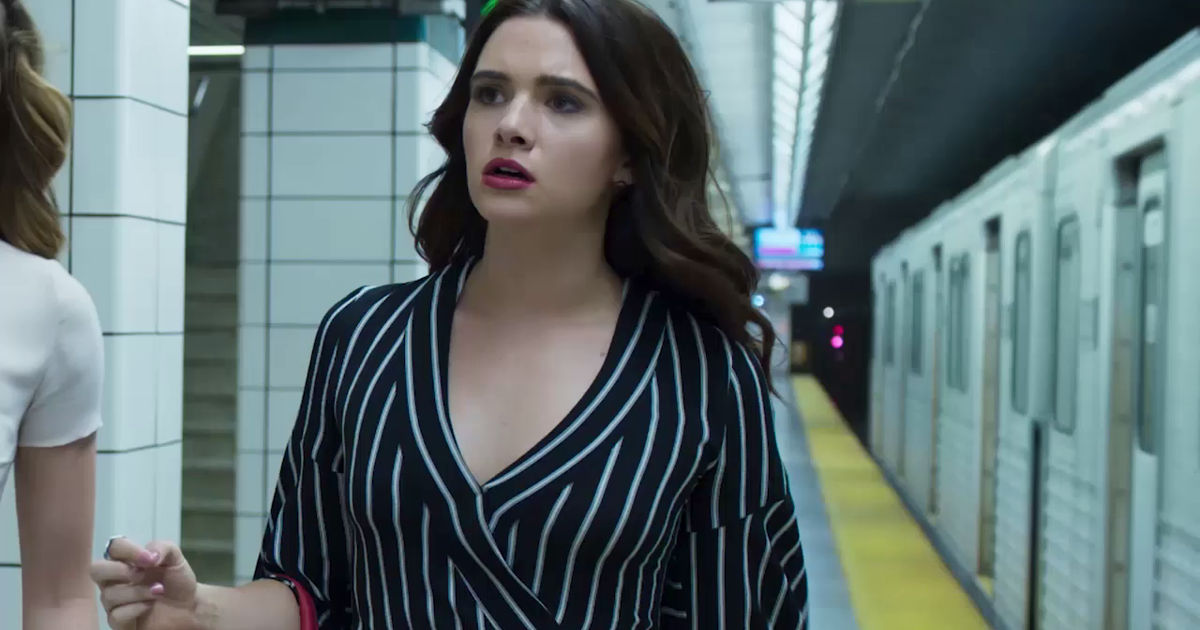 'Coyotes' by Wild Belle highlights the tension between the three friends.
Scarlet's 60th anniversary party gets underway.
'She Sets The City On Fire' by Gavin DeGraw sets the scene for the glitzy celebration.
The friends make amends after Jacqueline's inspiring speech.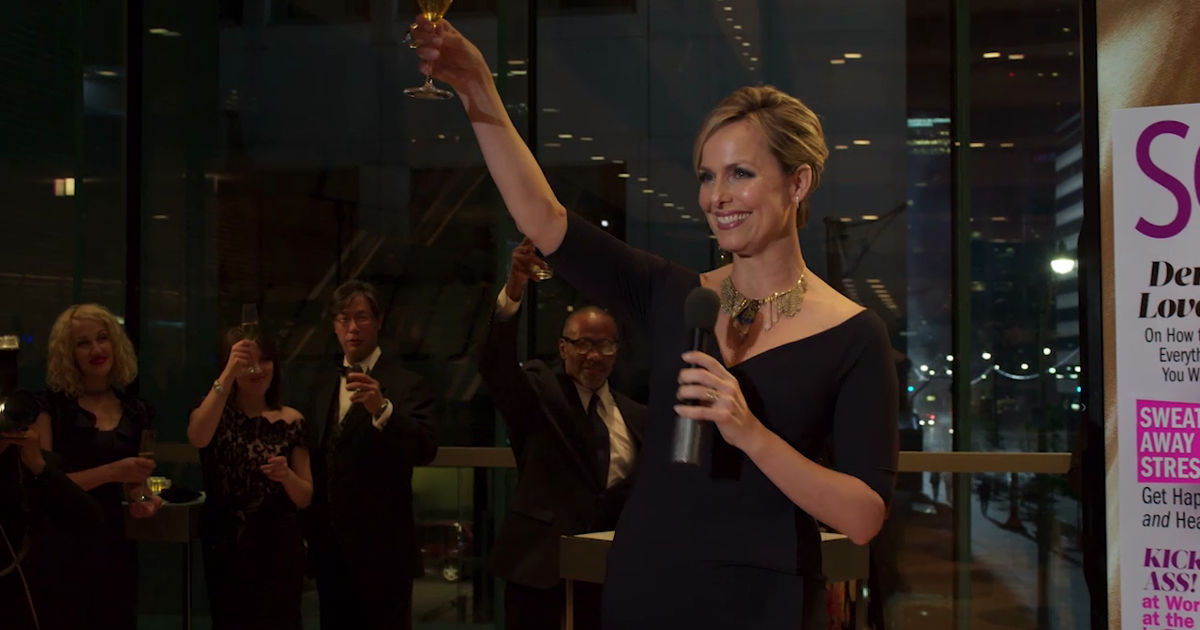 'Spirits' by The Strumbellas is the perfect accompaniment to this uplifting ending to the first episode.
Episode 2: O Hell No
Jane, Kat, and Sutton try Scarlet's latest sex position to see if it's possible.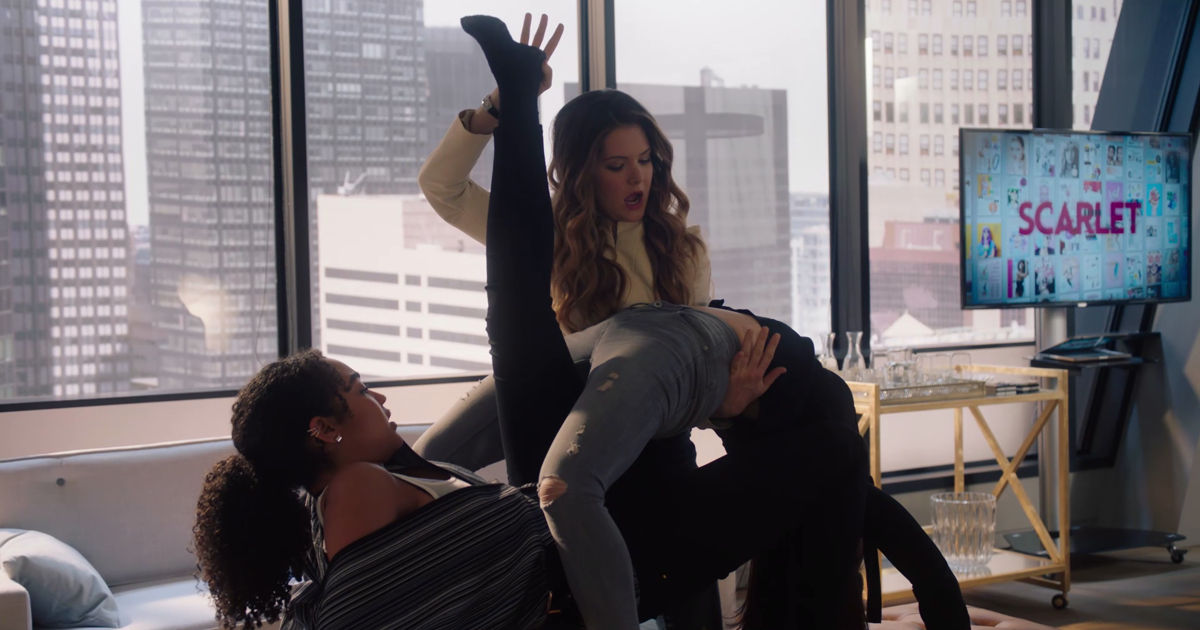 The upbeat rhythm of 'Worship' by Lizzo plays while the Scarlet ladies do an experiment.
Sutton has an informational interview with Richard.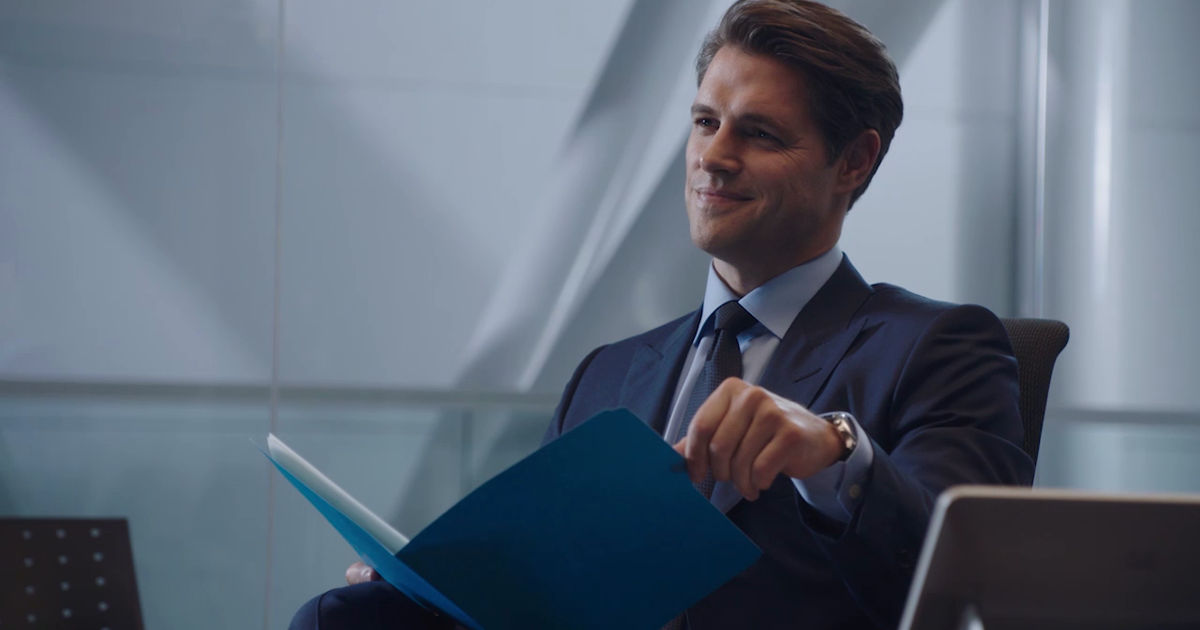 Sutton reveals more about her background. The touching 'Stay' by Claire Wyndham accompanies this poignant moment.
After their awkward encounter in the elevator, Jane tries to make a quick escape from "Pinstripe Guy."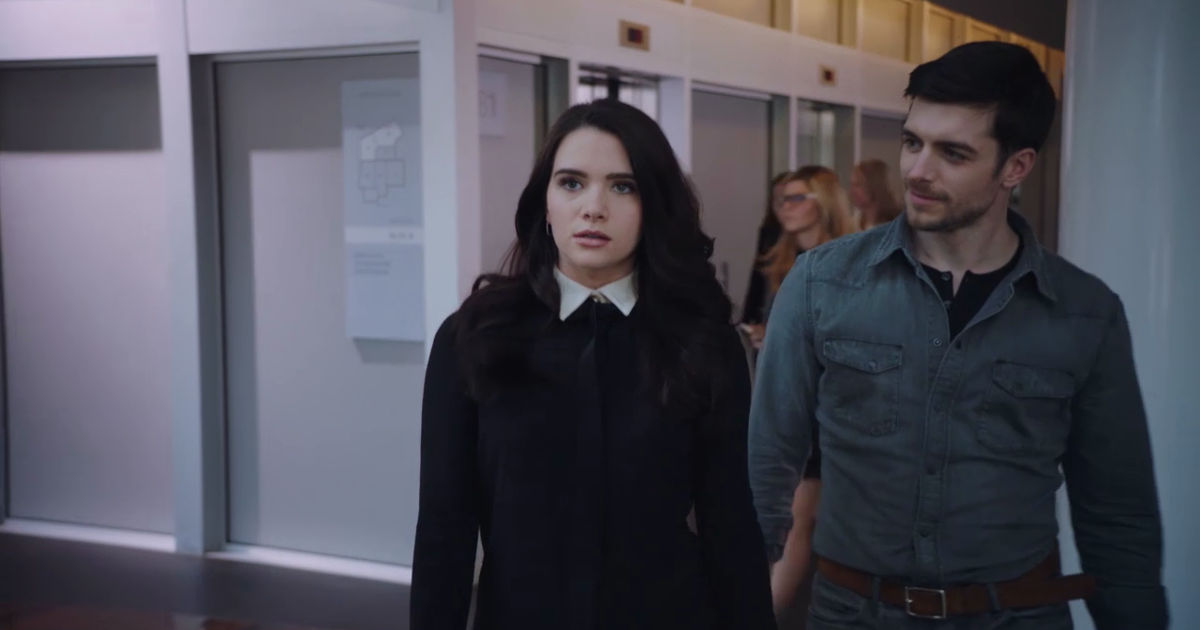 'Some Kinda Wonderful' by Betty Who plays while Jane tries to hide her embarrassment.
Jane calls Kat with a major dilemma.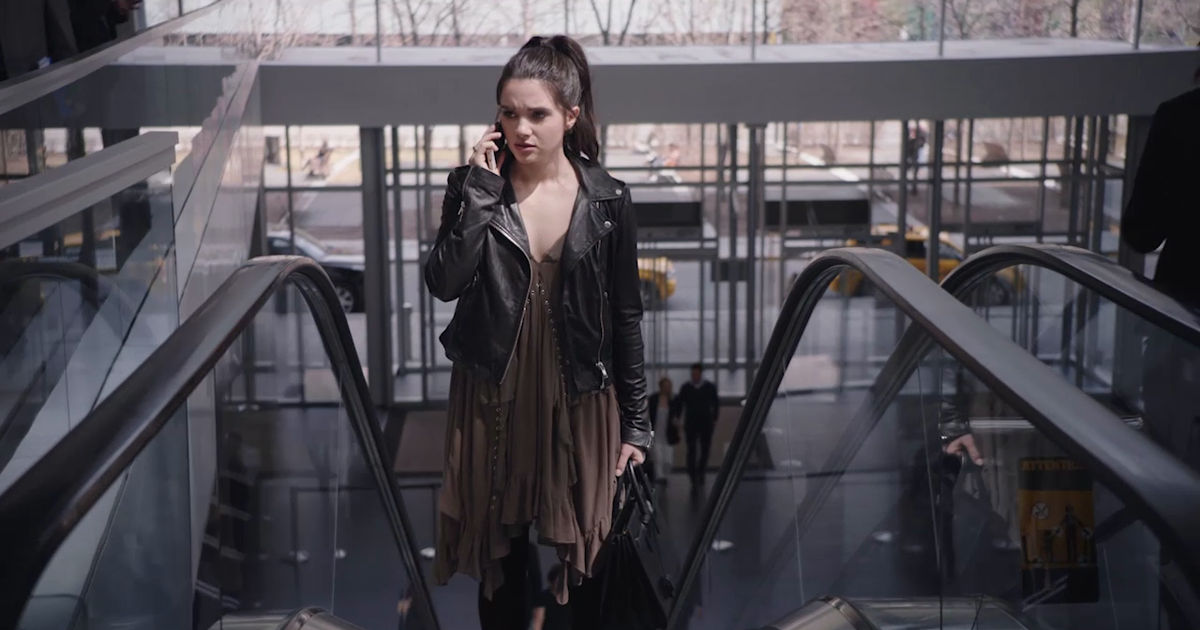 'Big Bite' by Fallulah plays as Jane faces another awkward situation.
Kat performs the ultimate act of friendship for Jane.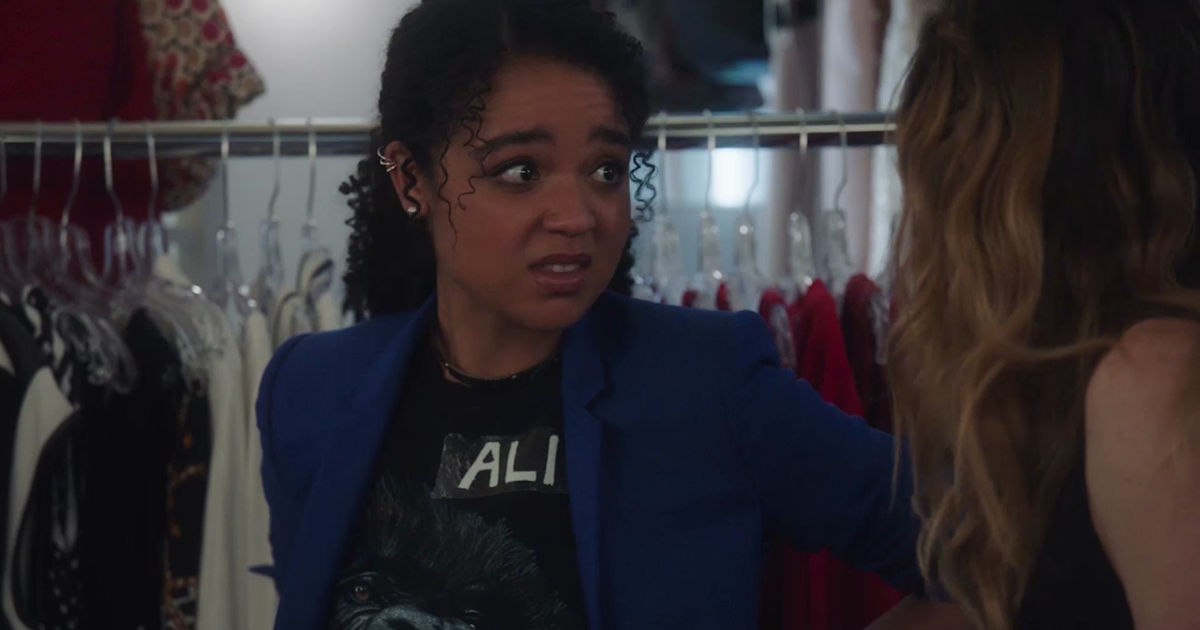 This outrageous moment between the three friends is accompanied by 'Gimme' by Hudson Thames.
There's a surprise for Kat when she arrives at the opening of Adena's show.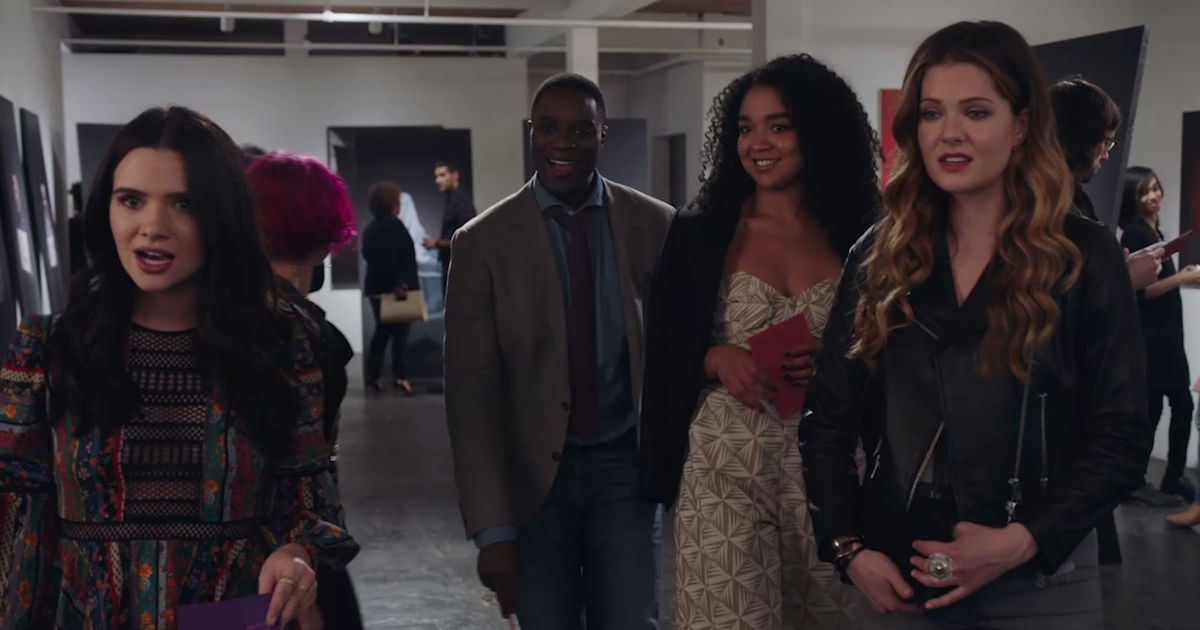 'Energia' by Sofi Tukker perfectly sets the scene for this buzzing New York social scene.
Kat finally finds the courage to talk to Adena.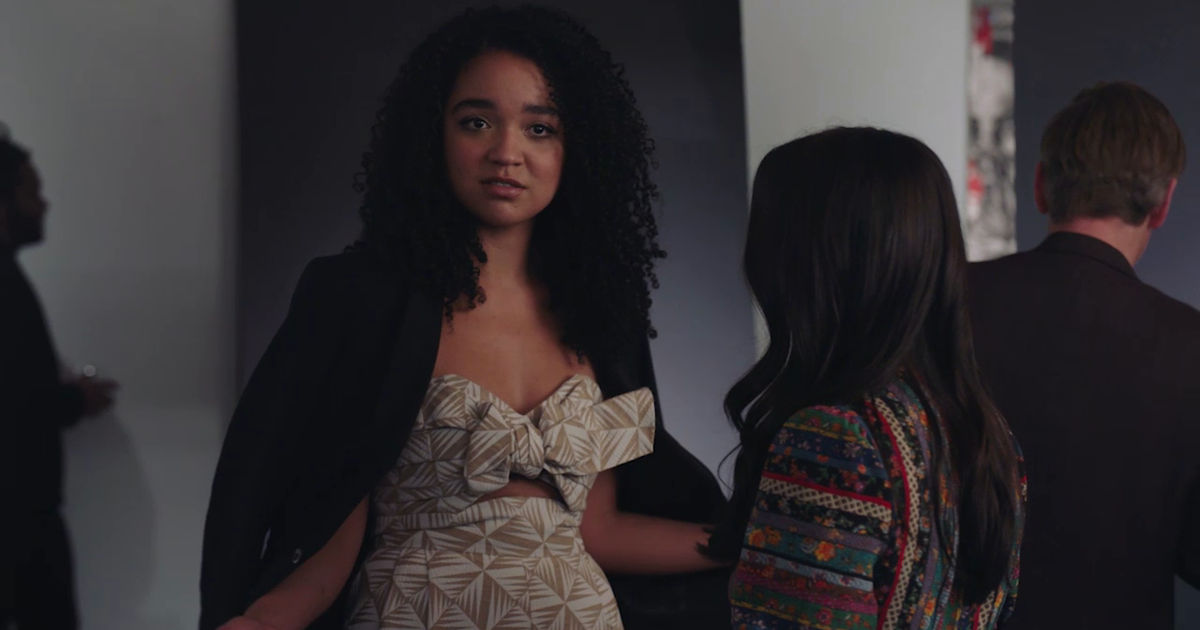 Kat's heartache is highlighted by the soulful 'Hurts So Good' by Astrid S.
Jane decides to do something bold.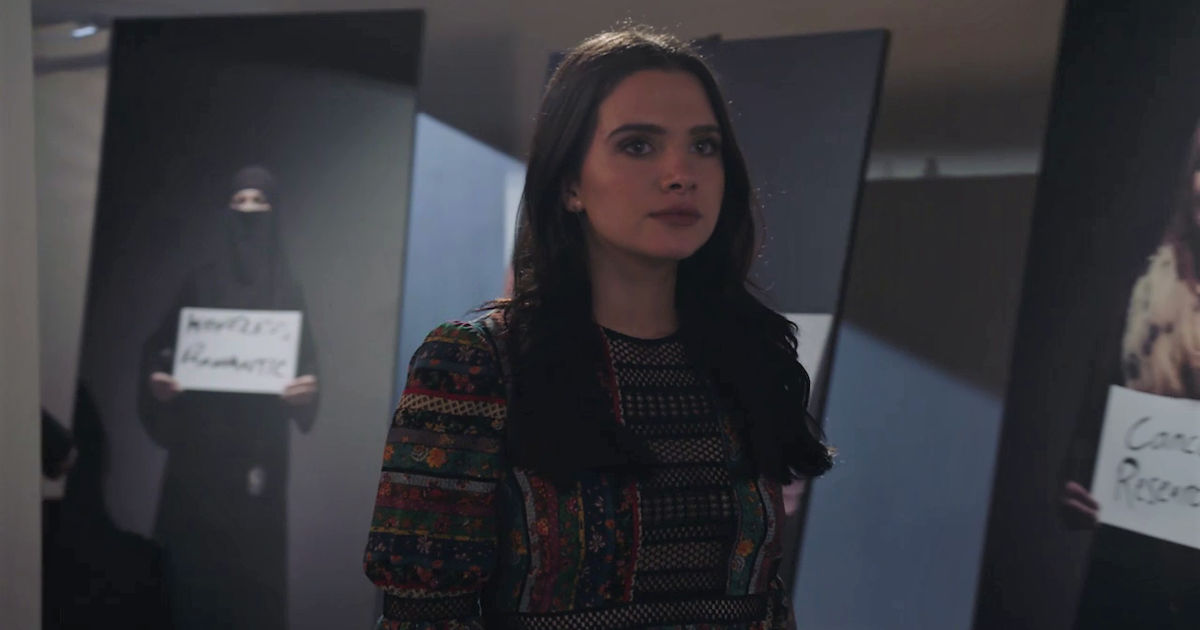 'Hands To Myself' by Selena Gomez plays as sparks fly between Jane and Ryan.
After a positive review from Jacqueline, Jane agrees to publish her article with her name on it.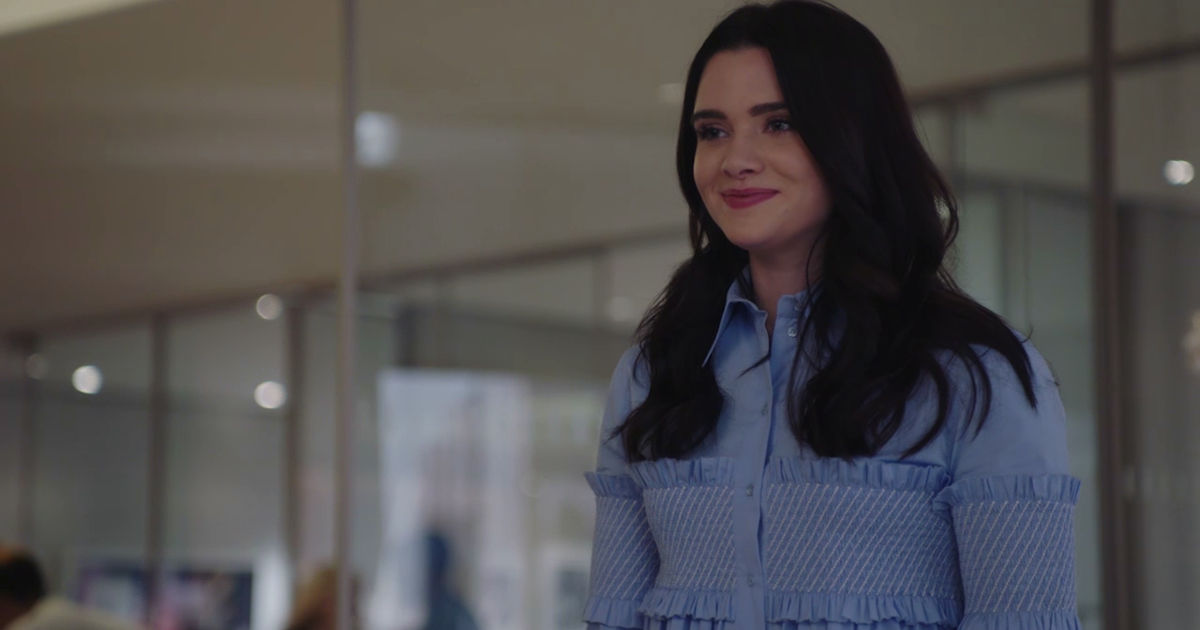 The uplifting 'Phoenix' by Olivia Holt is a great accompaniment to this proud moment for Jane.
Episode 3: The Woman Behind The Clothes
Jane and Ryan discuss her article.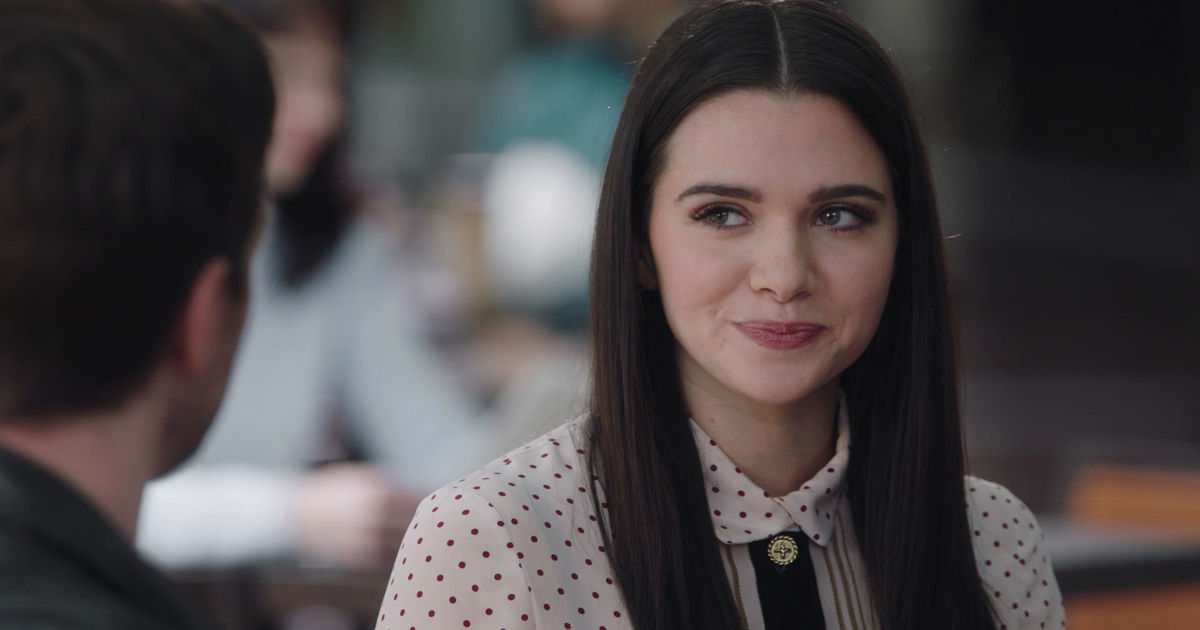 And as Ryan tells Jane how brave she is, 'That's the Kind Of Woman I Am' by Whissell plays in the background.
Jane goes over to Ryan's apartment for a drink.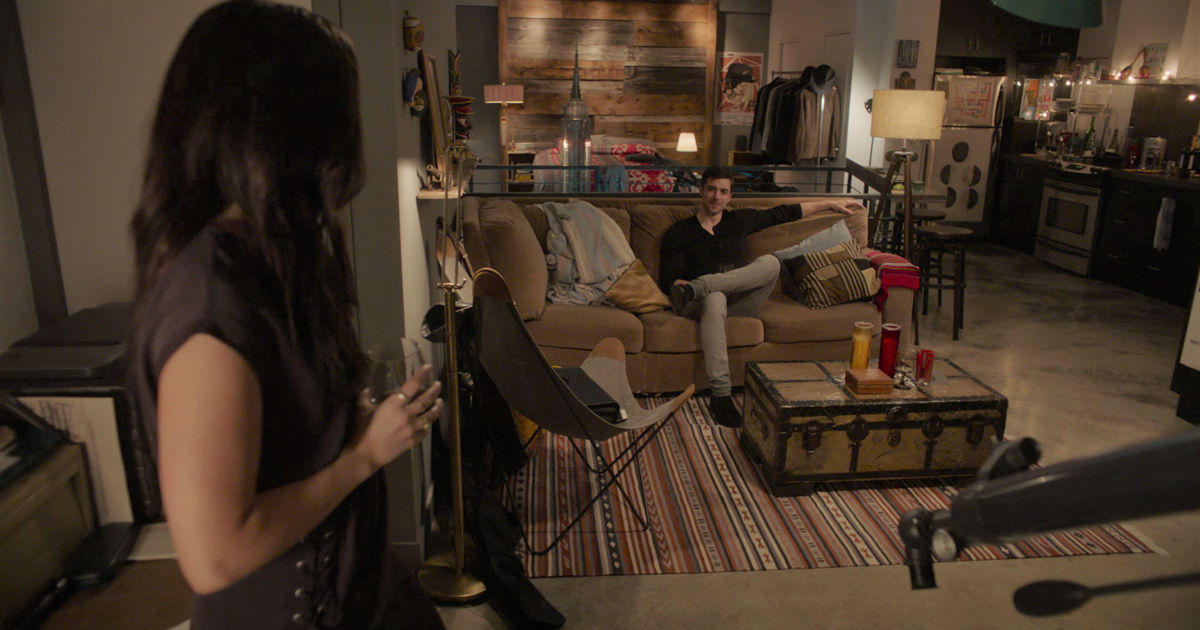 'Dear To Me' by Electric Guest plays as they discuss their writing.
Jane desperately tries to ask Helen Wolfe a question outside her hotel.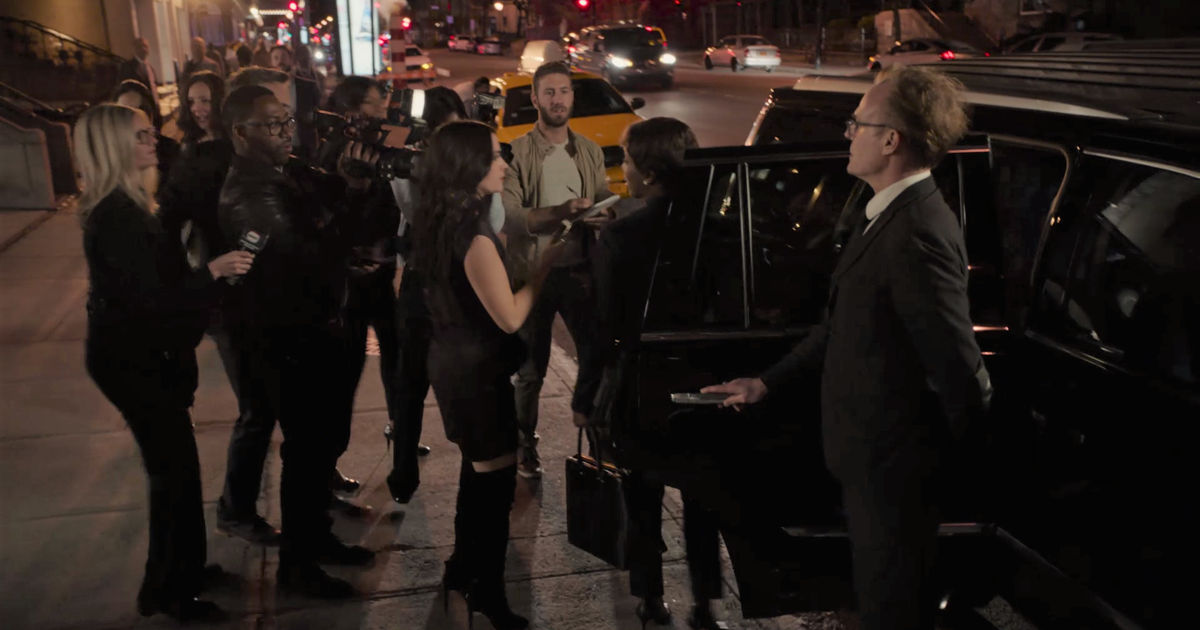 And as she is totally shunned, you can hear 'Go Go Go' by Whissell play.
Richard delivers food to Sutton.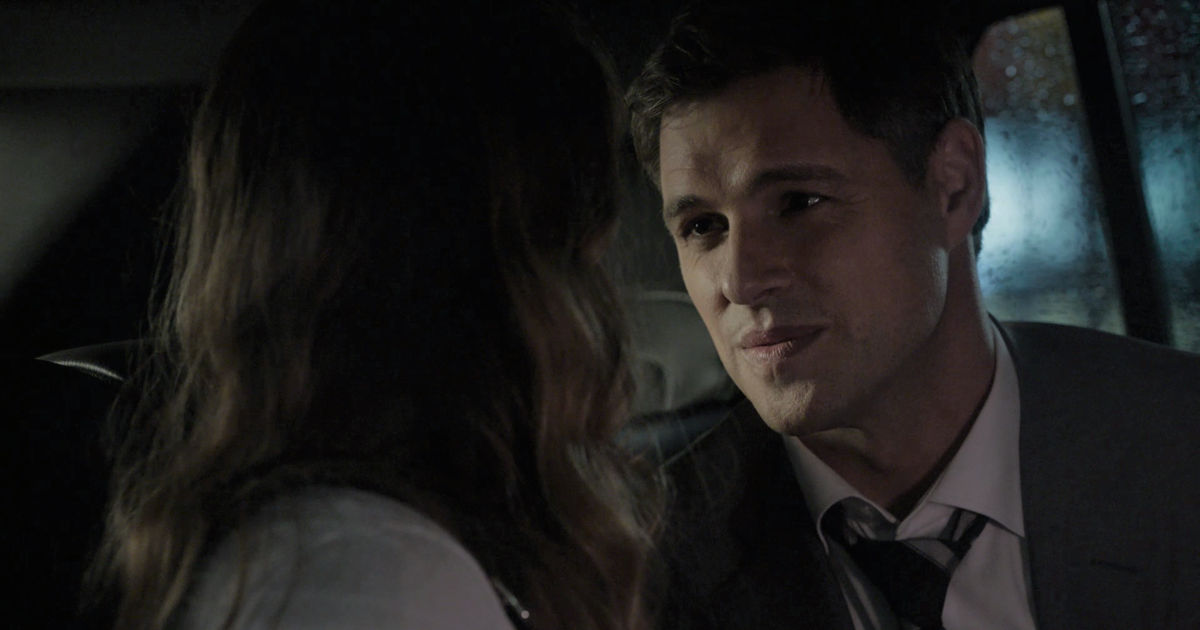 You can hear 'Into the Ether' by Leif Vollebekk play as Sutton smells breadsticks.
Kat receives a shock while preparing for her presentation.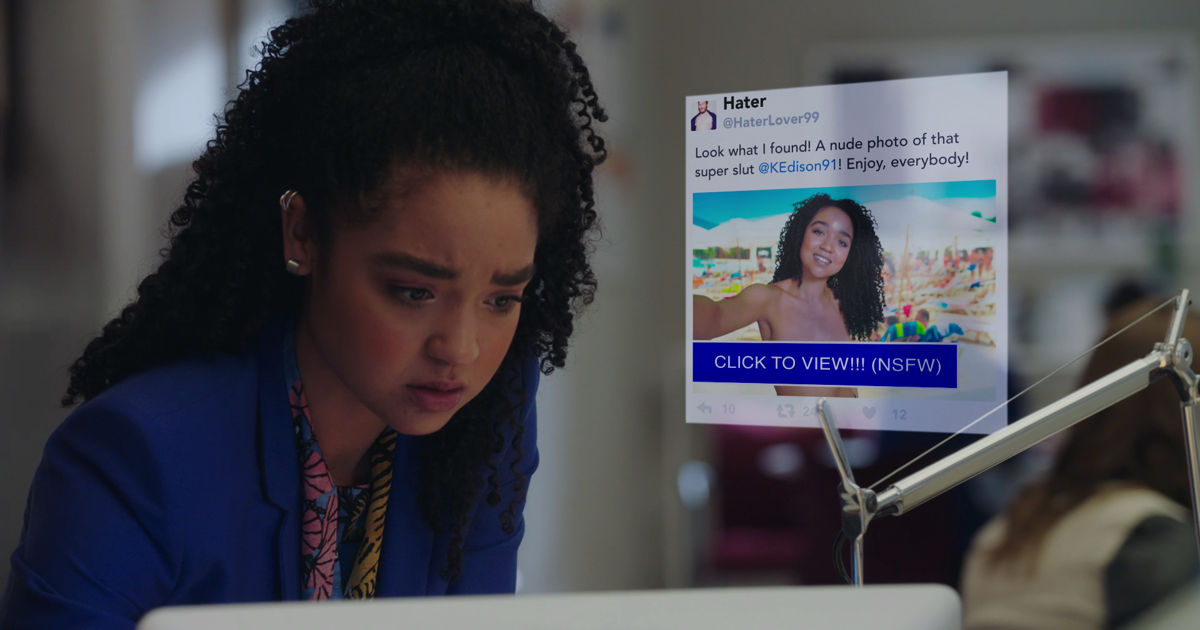 'Emotional' by Anjulie is the perfect accompaniment for this scene.
Jane calls Helen Wolfe's office and asks for a fashion interview.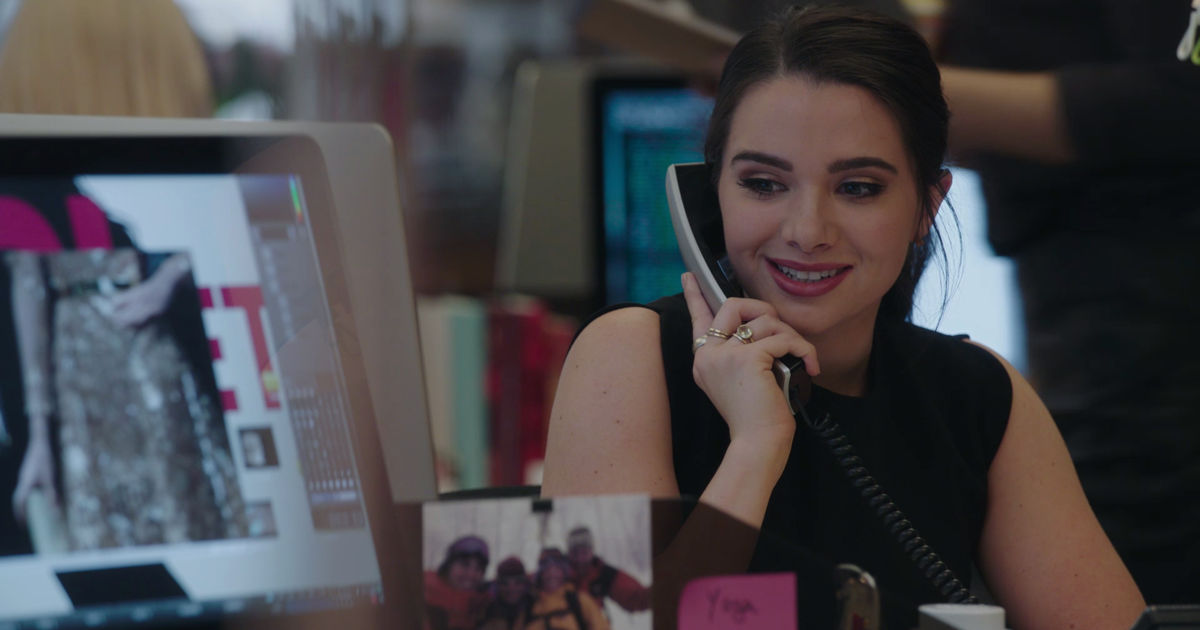 And as Kat's genius plan gets underway, 'Hell Of A Girl' by Grace plays in the background.
Jacqueline talks to Kat about the vicious internet trolls.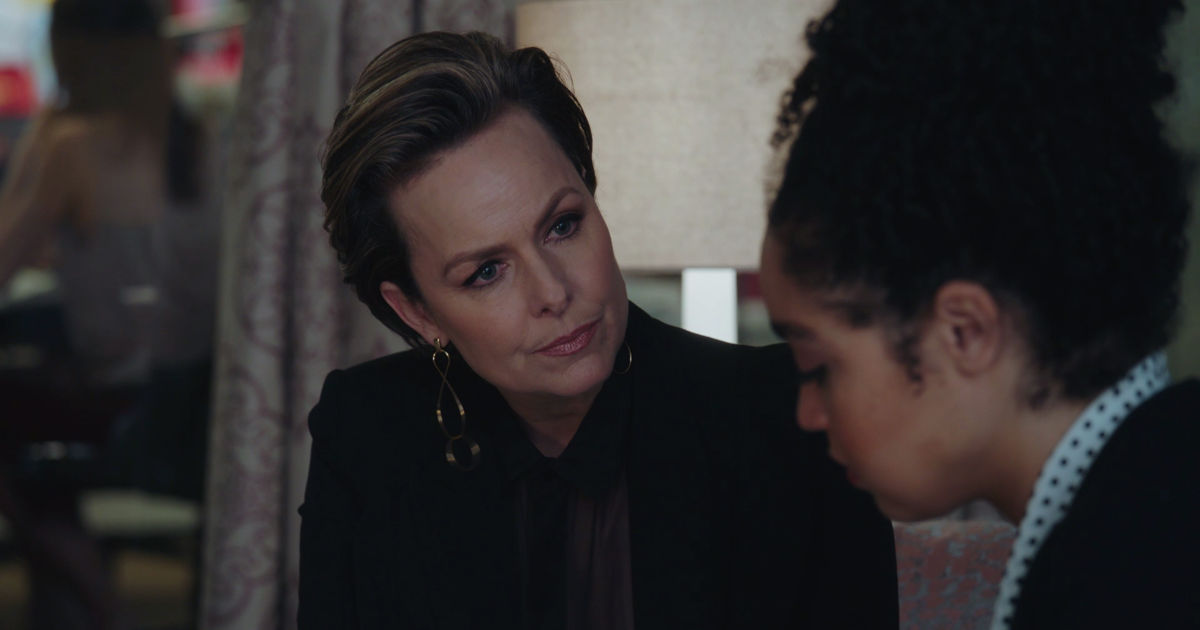 'Slip Away' by Oh Wonder makes this moment all the more emotional.
Kat gets an uplifting message in amongst the trolls.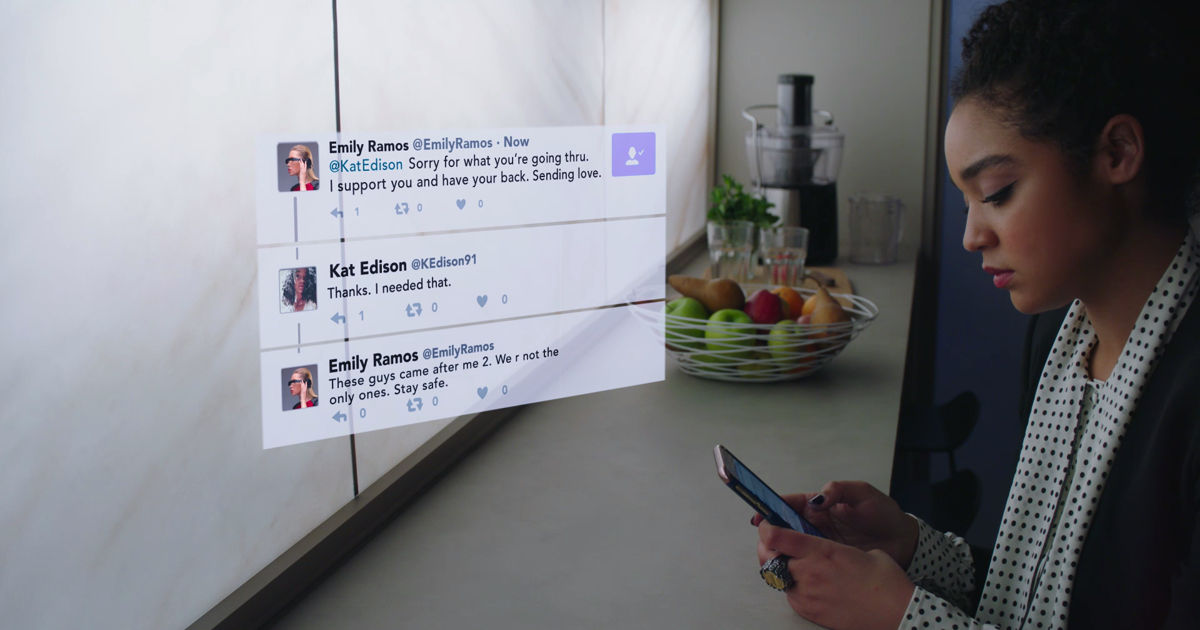 And as Kat feels some hope, 'Silence' by Grace Carter plays in the background.
Jacqueline looks at the outfits Oliver put together.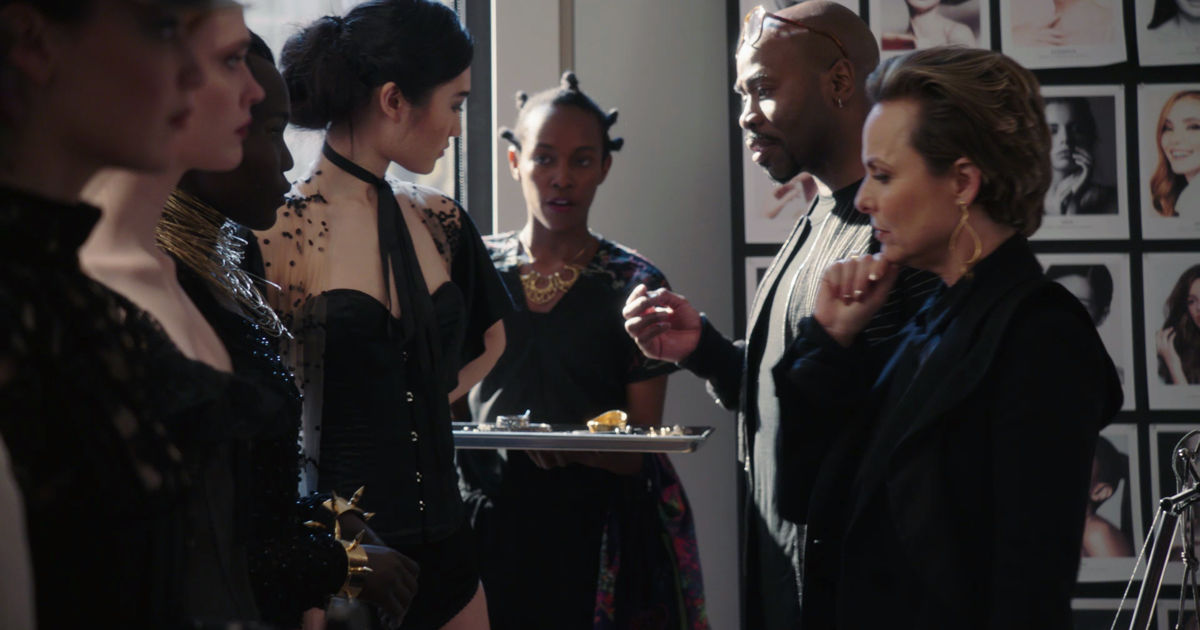 'AEIOU' by Golden Age plays as Jacqueline figures out exactly what the ensembles are lacking.
Sutton tells Lauren that it's time for her to move on.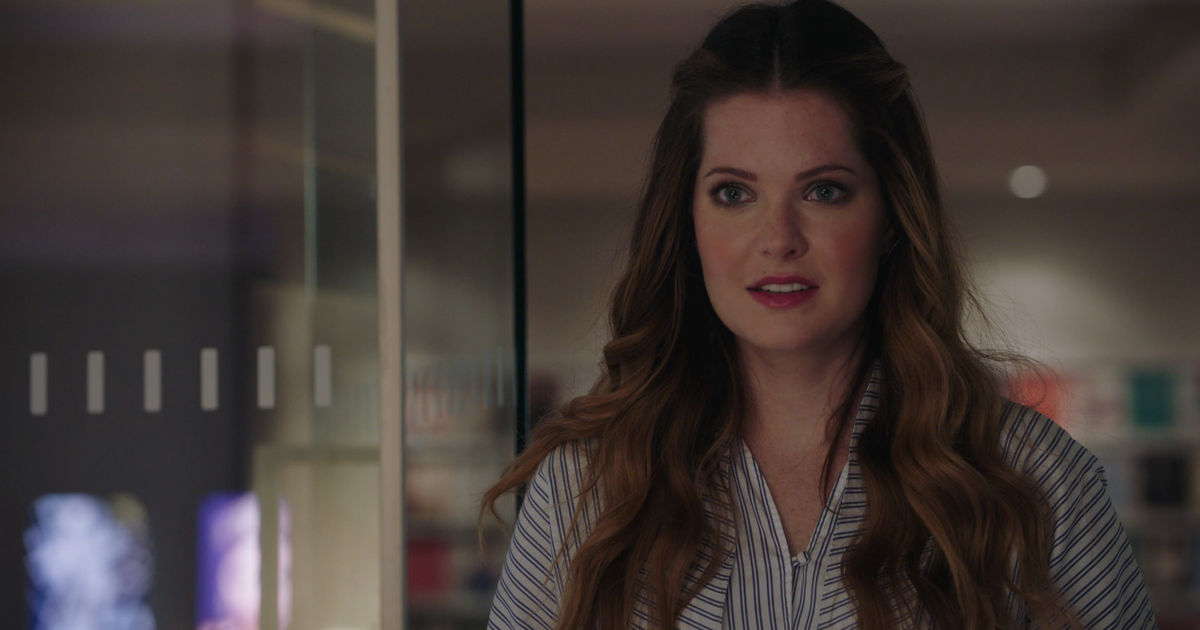 And as Sutton says how grateful she would be to have a solid recommendation from Lauren, 'Strange' by LP plays in the background.
Episode 4: If You Can't Do It With Feeling
Jane and Ryan interrupt Sutton's quiet evening.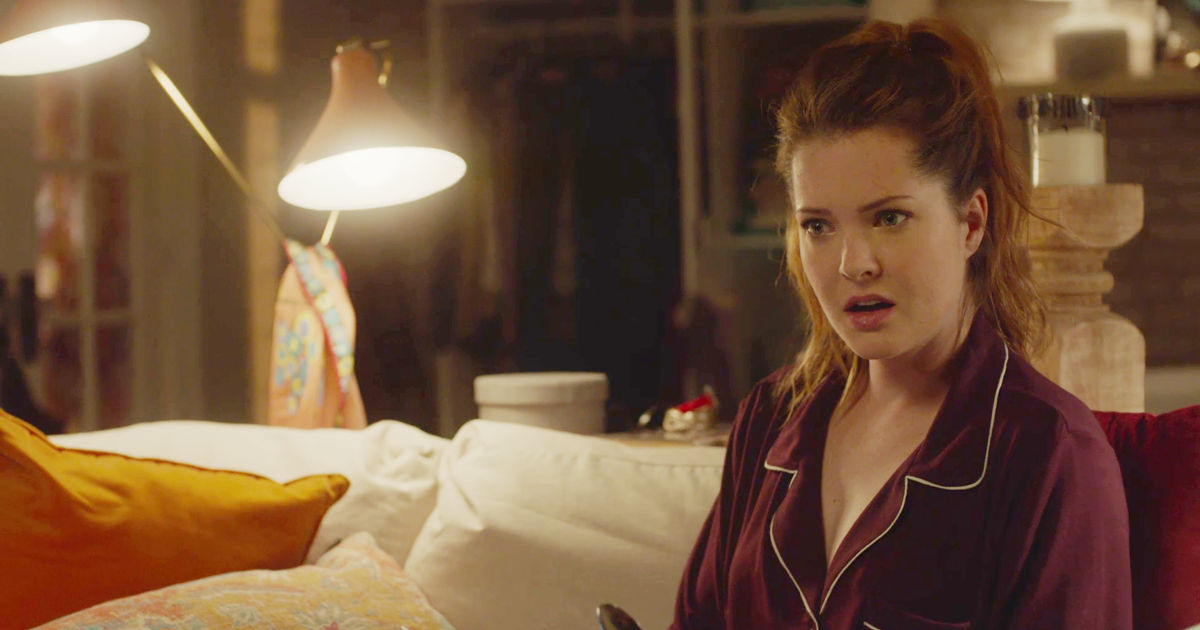 'I Kinda Like It' by Julie Bergan plays as Sutton texts Kat, and Jane and Ryan make their way to the bedroom.
The girls quickly catch up before work.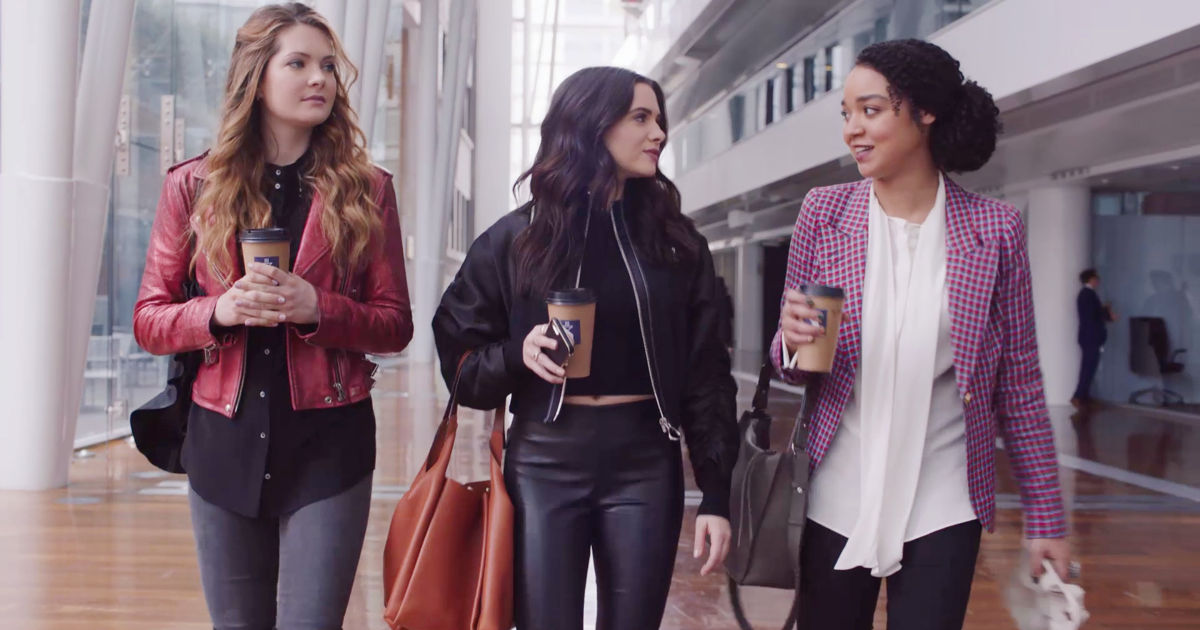 And as Jane tells them about her steamy night, 'Woman' by Ruelle plays in the background.
Jane has a photo shoot to get the perfect headshot for her political panel.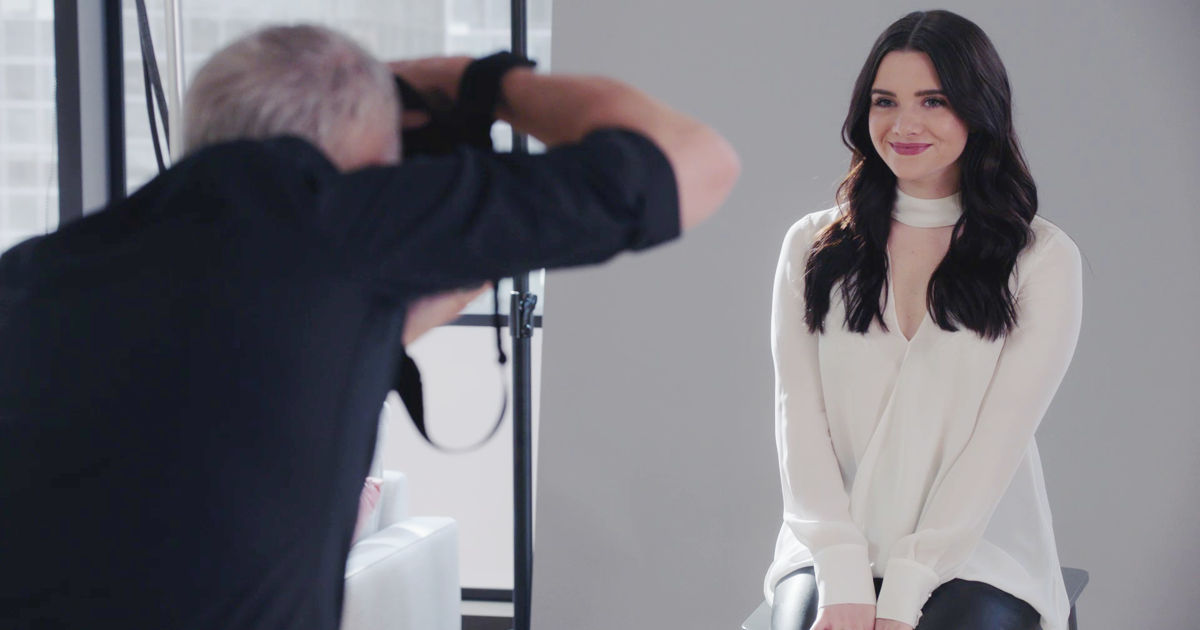 And we hear 'Chasing Highs' by Alma play as the photographer snaps away.
The girls discuss Jane's panel in the fashion closet.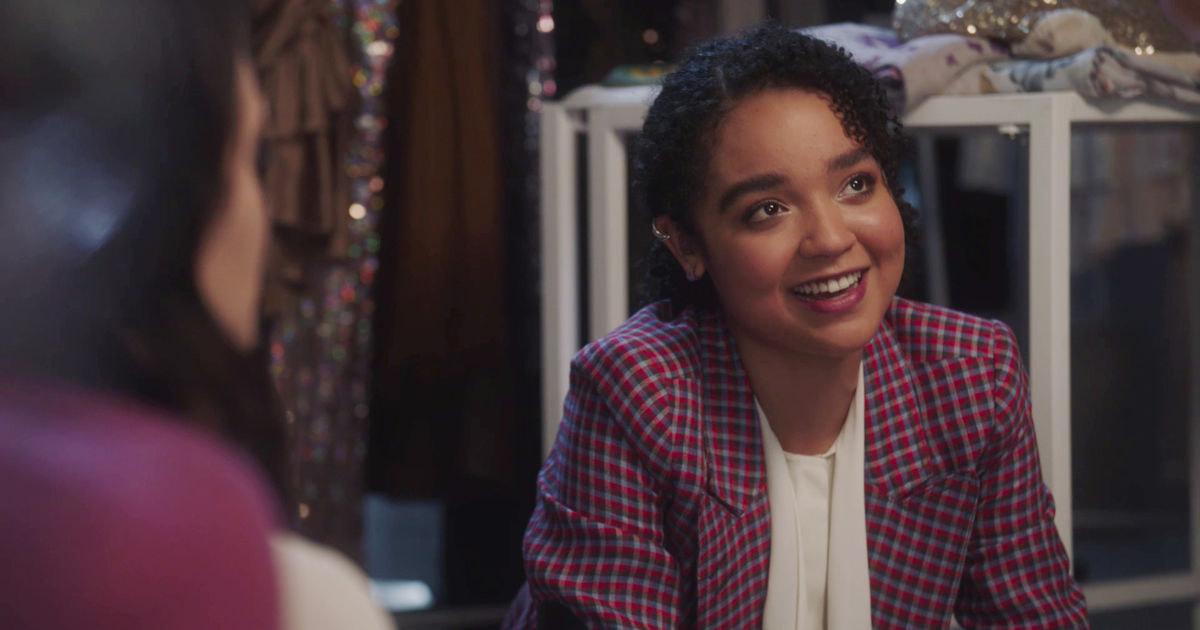 They discourage her from imagining the audience naked while 'Good Friend' by Emily King plays.
Kat uses her one phone call from jail to try and get a hold of Jane or Sutton at Scarlet.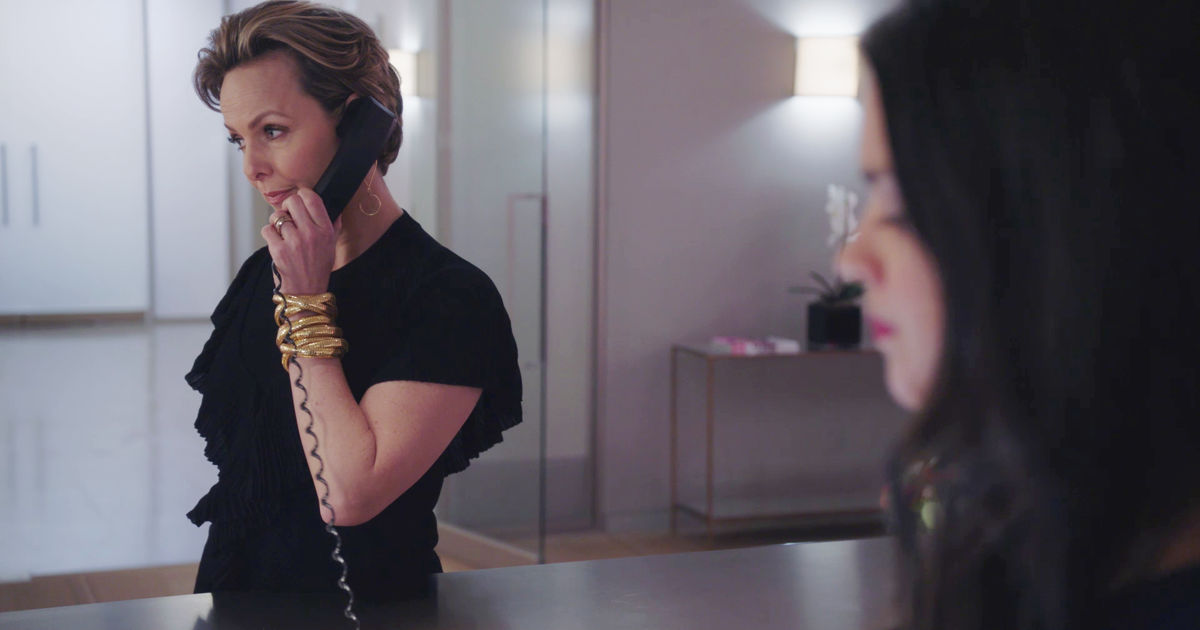 But as Jacqueline intercepts the phone call, we hear 'Dance' by POWERS playing in the background.
Oliver confronts Sutton about her lie.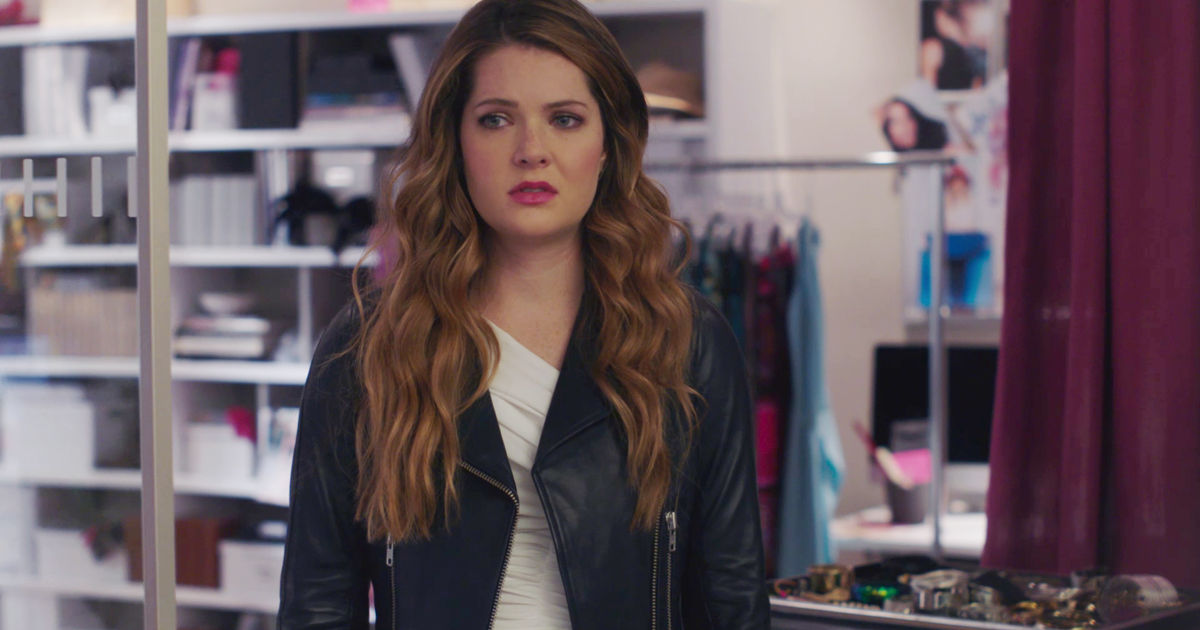 As Sutton walks away, devastated, we hear the beautiful 'Out Of The Dark' by Dia Frampton.
Sutton works on her mood board.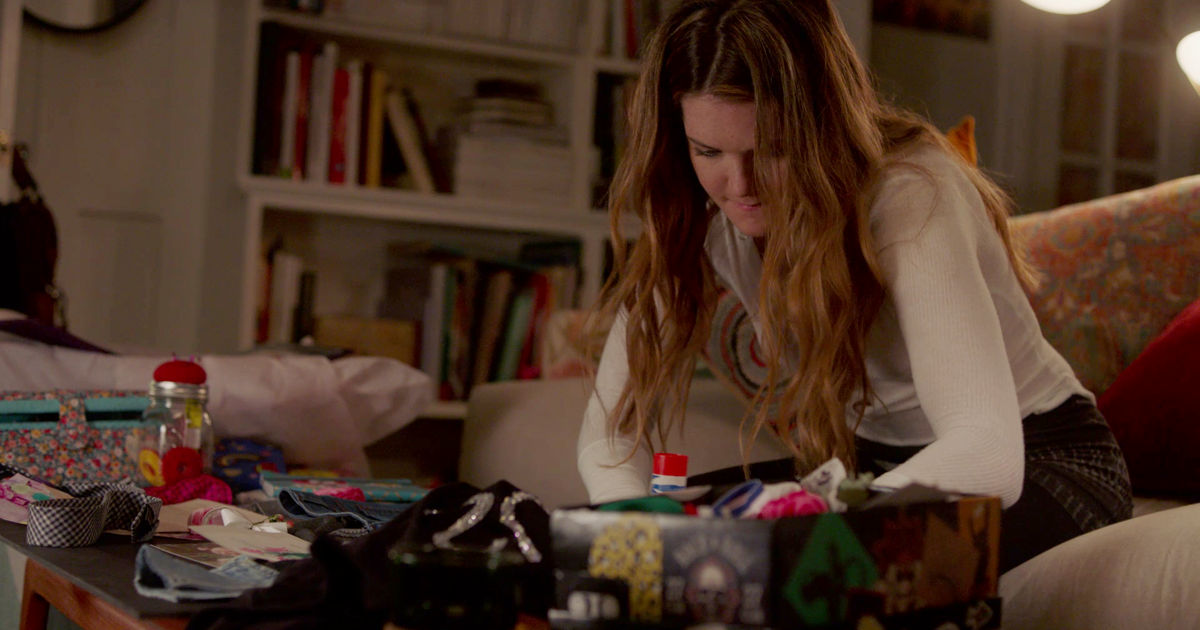 And Kat contemplates her feelings as we hear 'Cold (feat. Lizzy Land)' by Mating Ritual.
Sutton makes her pitch to Oliver.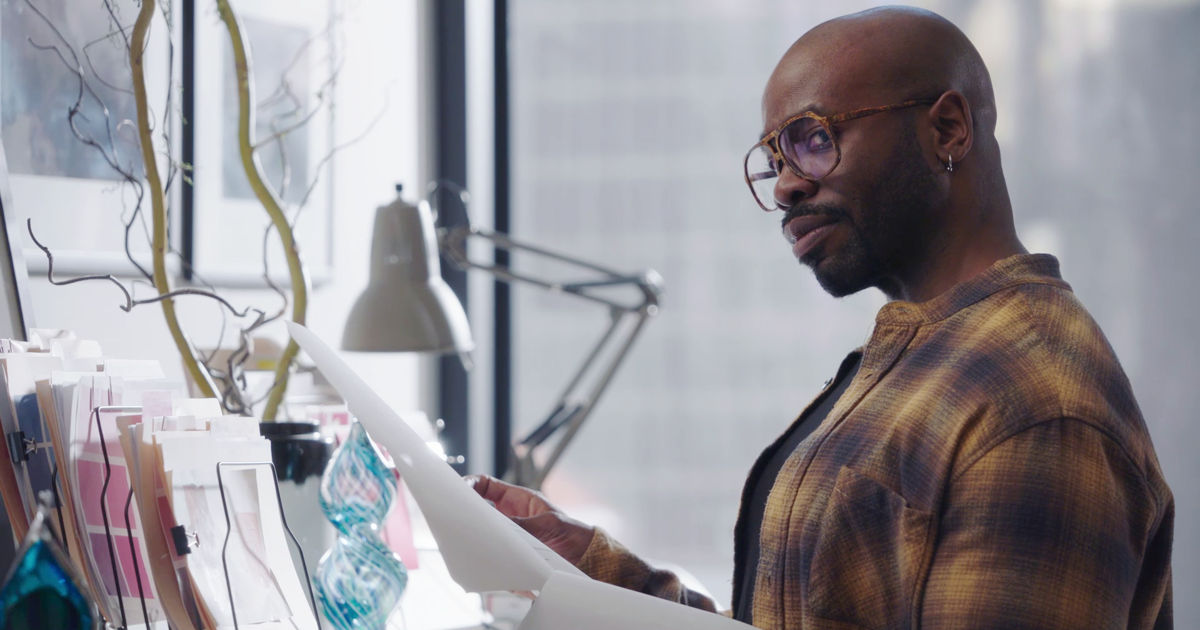 'Not Alone' by Otto Knows plays as she tells him just how much the job means to her.
Jacqueline tells Richard that Kat will be writing the first political column for Scarlet.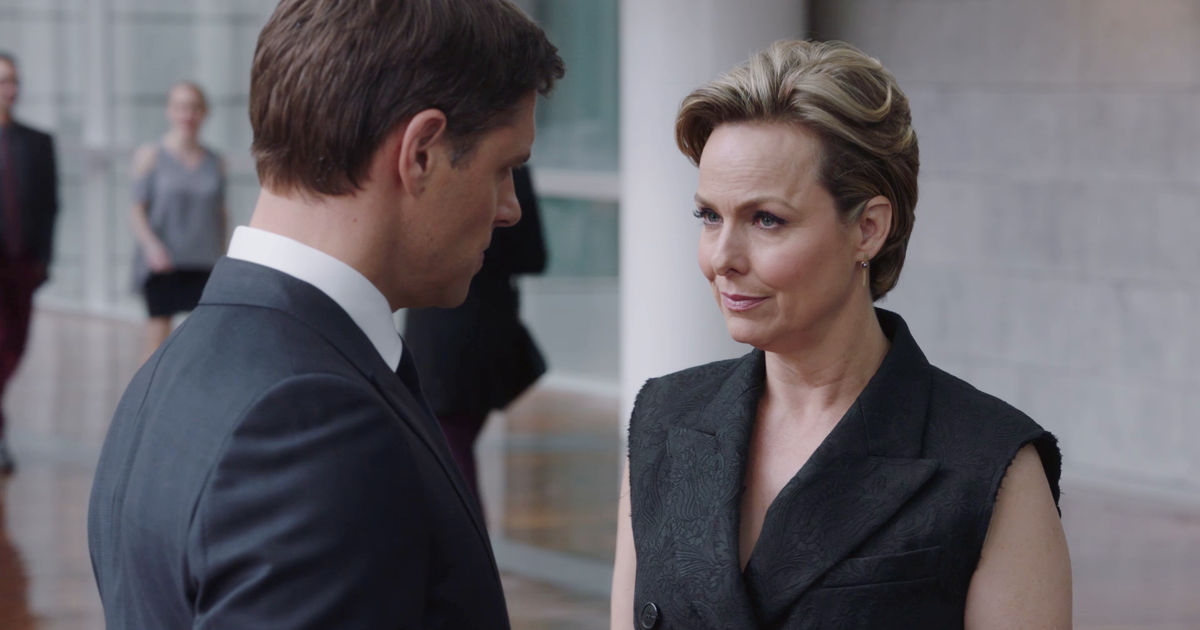 And Oliver asks to speak to Sutton as we hear 'Another One Like Me' by Claire Wyndham.
Jane teases Ryan for sounding like Batman.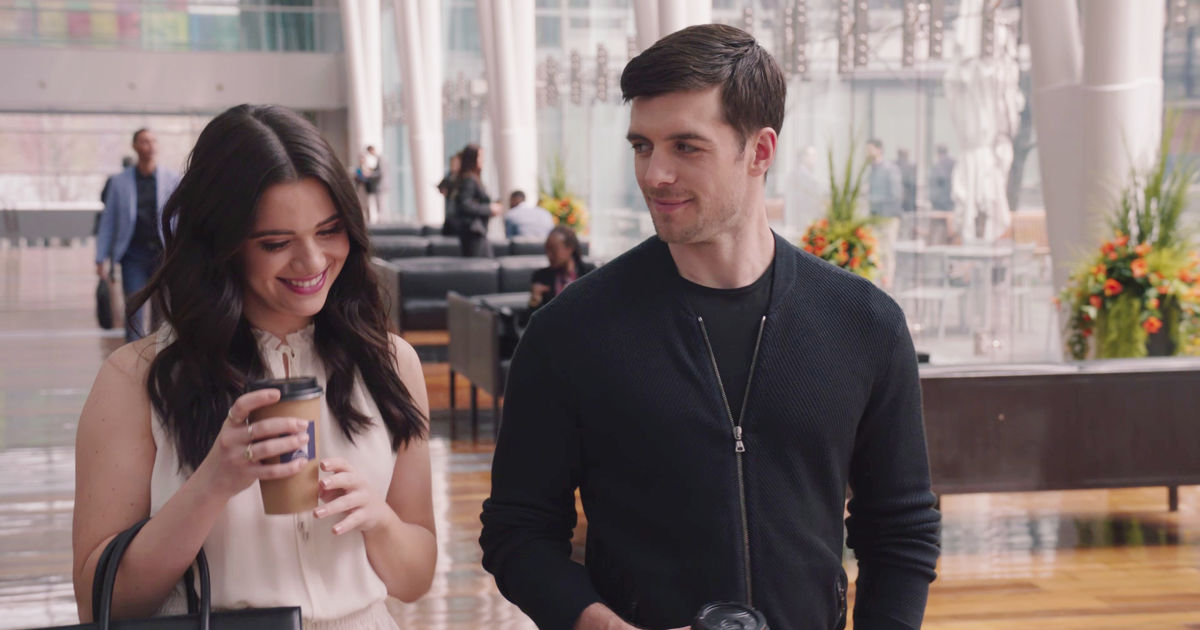 We hear 'Kings' by SíGNY play as Ryan asks Jane if that is a good thing.
Sutton decides to listen to some music the next time Jane and Ryan arrive home.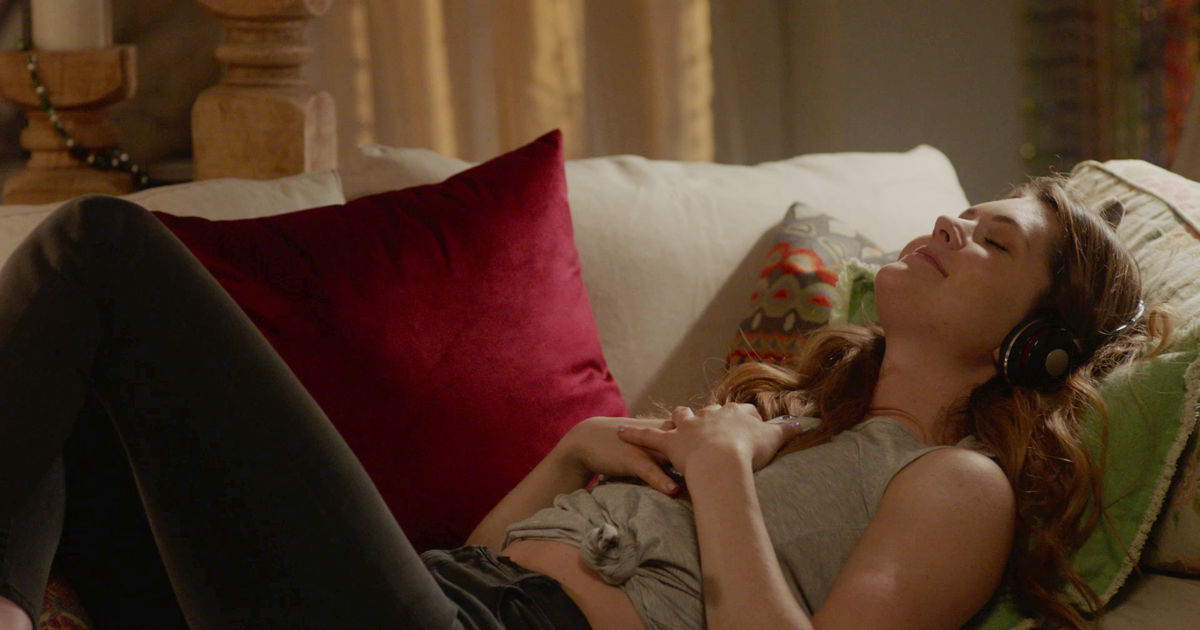 She chooses the amazing 'Home' by Chelsea Lankes.
Kat tells Adena that she really likes her.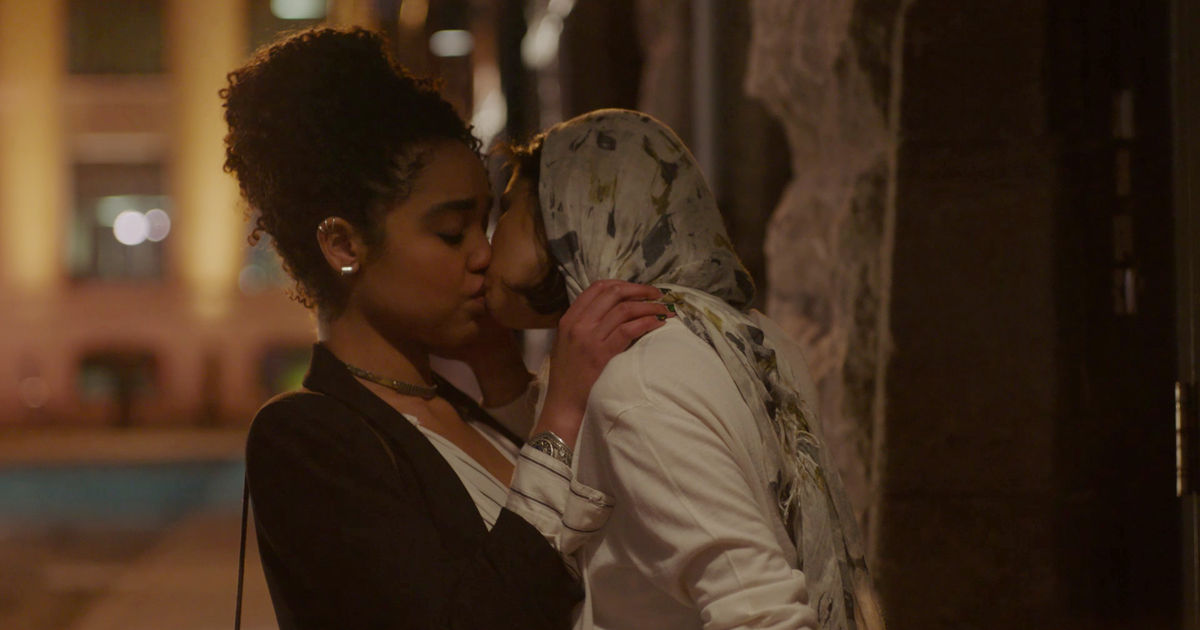 And they finally kiss to the beautiful 'Scars To Your Beautiful' by Alessia Cara.
Episode 5: No Feminism in the Champagne Room
Jane and Sutton bring copies of the article to Morgyn at the strip club.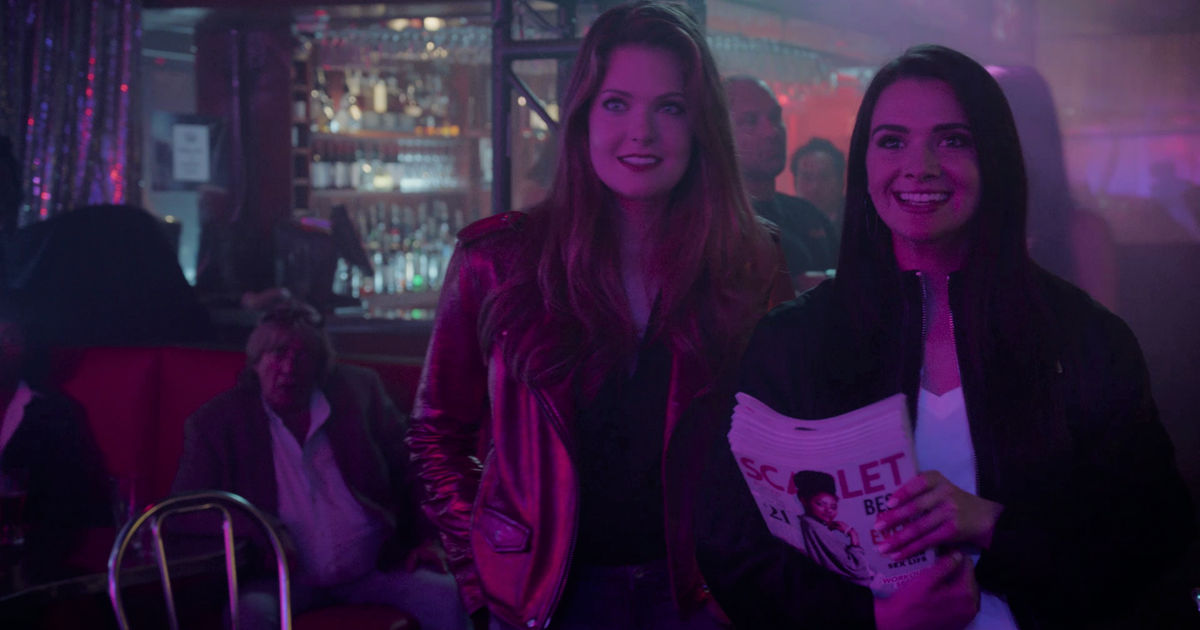 But in a shocking turn of events, they are forced to leave to the sound of 'Black Magic' by Band of Skulls.
Adena tells Kat that she told Coco about them.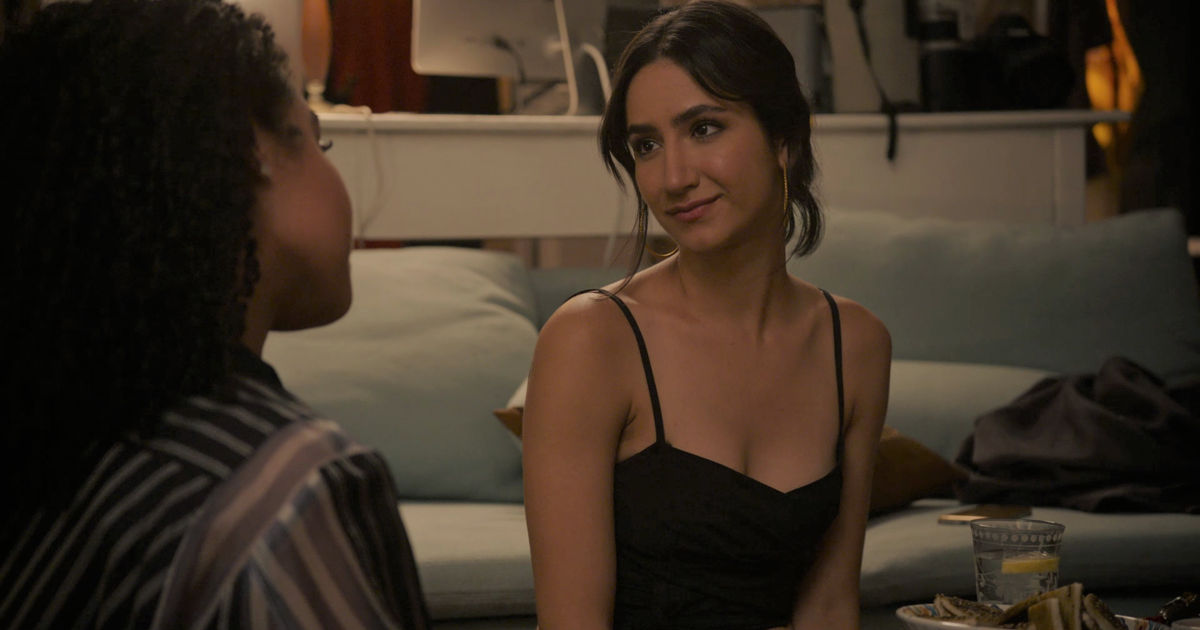 And 'White T-Shirt' by Ofelia K plays as they talk.
Kat texts Adena. Morgyn decides not to settle and to take Scarlet to court.
'No Talk' by Lowell plays as things start to get seriously dramatic.
Jane and Richard prepare to meet with Morgyn again. Sutton prepares to present a counter offer to Oliver. Kat realizes that she wants to be with Adena.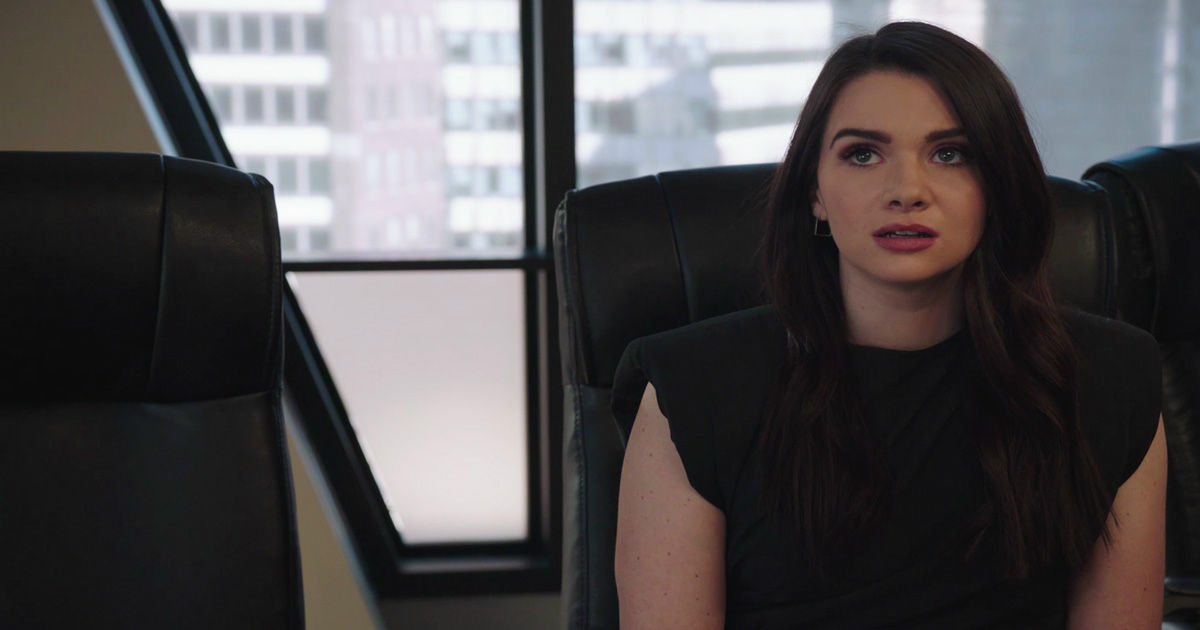 'Someone To You' by Banners plays throughout the emotionally charged ending of episode 5.
Episode 6: The Breast Issue
The girls go for a walk in the park and bare all to raise awareness of breast health.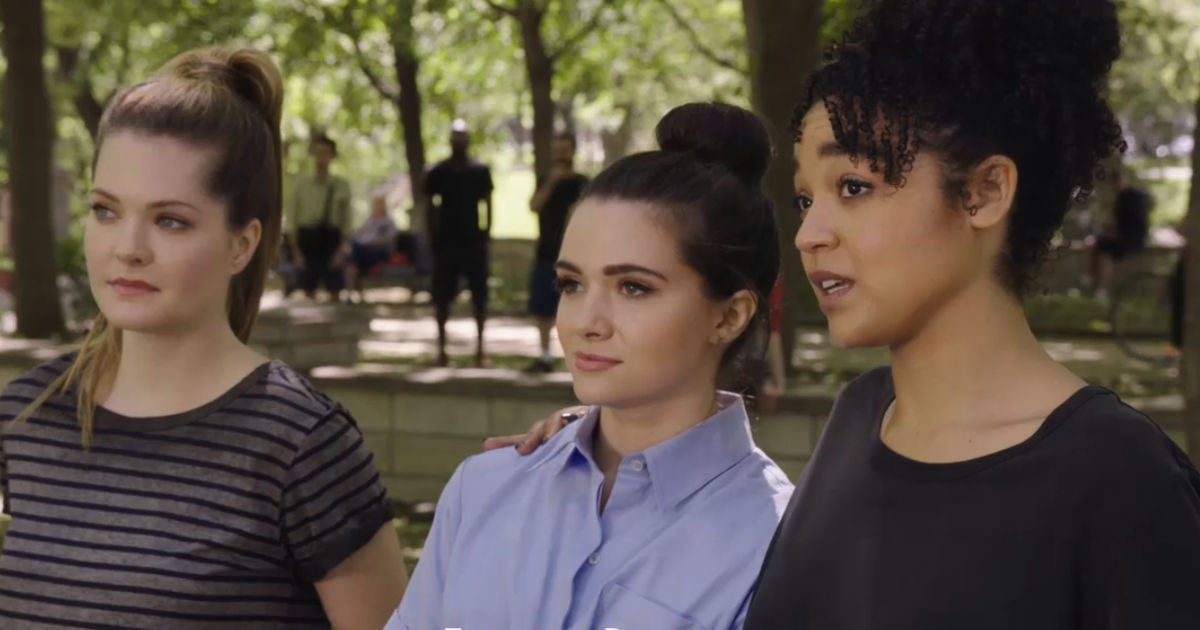 Well, Sutton and Kat do, anyway. Jane holds back a little, as the amazing 'Wild Child' by Ace Wilder plays.
Kat gets an idea on how to approach her nipple campaign on Instagram.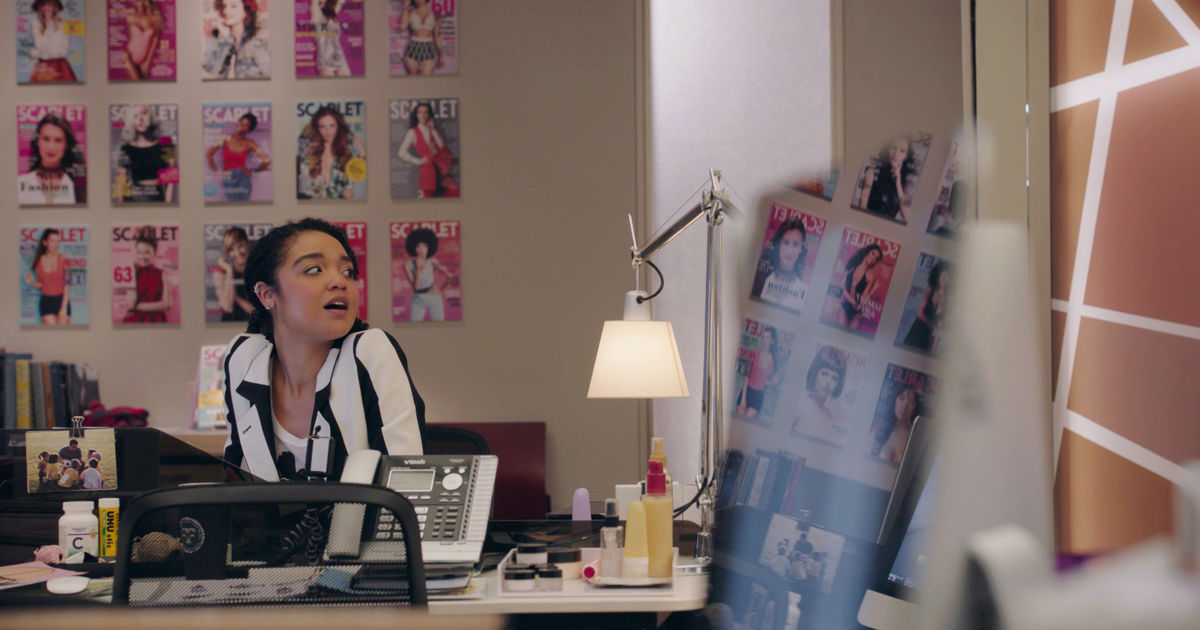 While texting Adena -- which is totally just friendly, we hear 'Fire In Me' by Julia Stone.
Alex and Sutton take a cab ride together on the way back from their necklace search.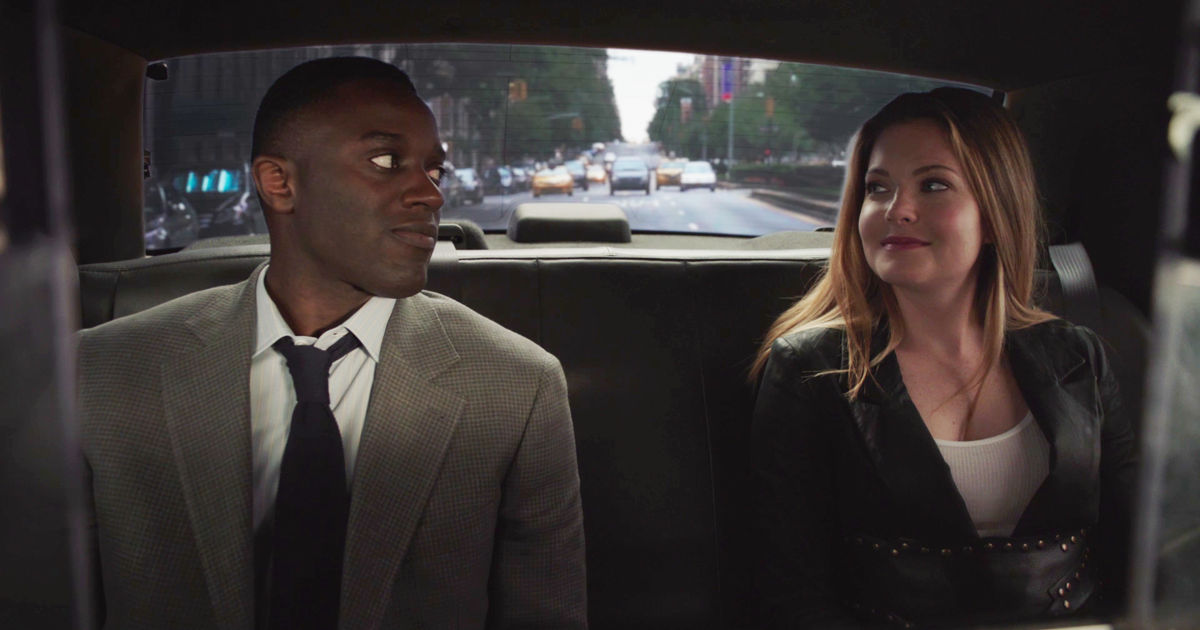 And there are so many vibes in that cab. We get to hear the mesmerizing 'Lil' Bit Wrong' by Maty Noyes throughout their journey.
Jane takes the test to see if she has the BRCA gene mutation.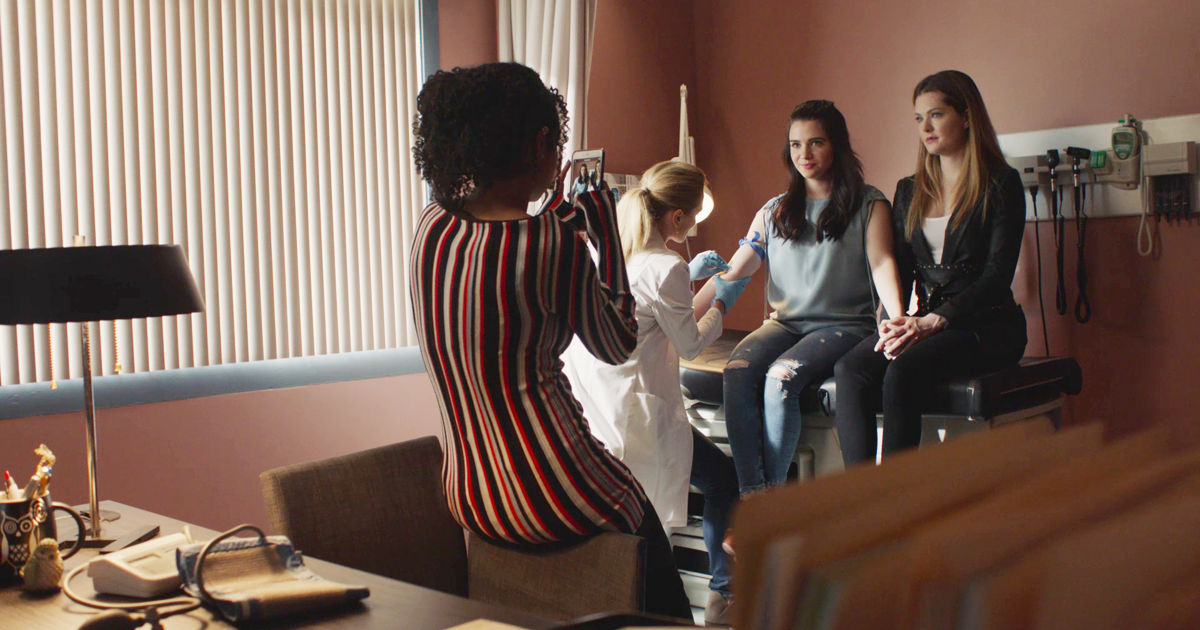 And Kat captures the entire scene on her phone as 'Survival Of The Fittest' by Ariana and the Rose provides the soundtrack.
Episode 7: Three Girls In A Tub
Jane and Ryan research shower sex for the sake of journalism.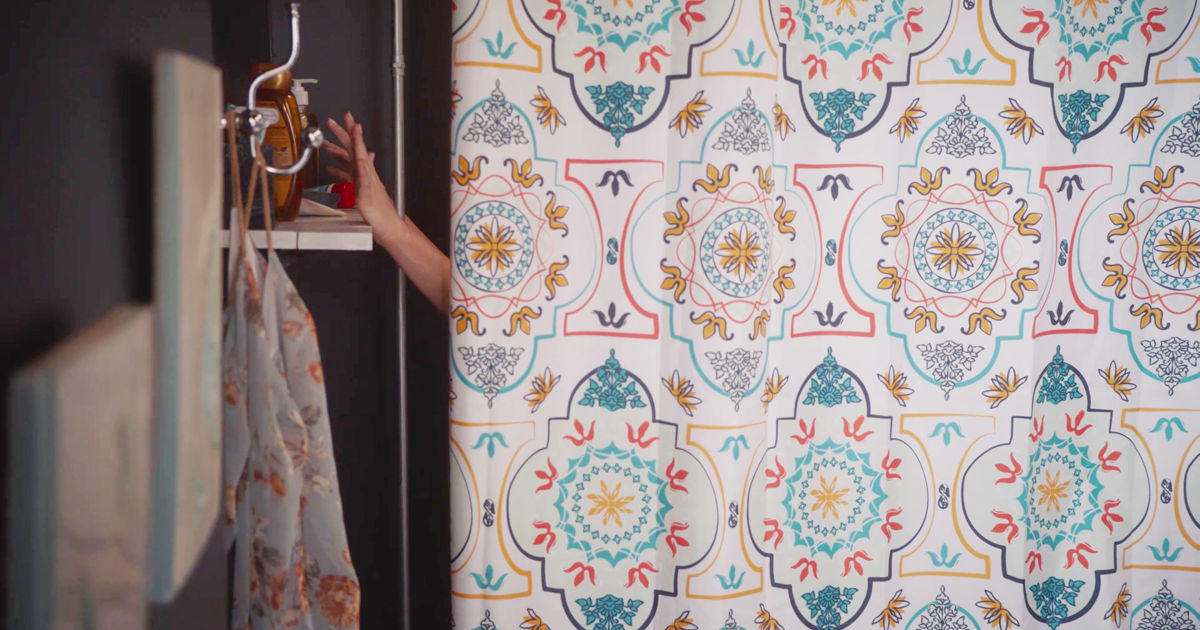 They really are so dedicated to their craft. We hear 'Sunshine' by POWERS playing as they try to find their groove.
The girls chat in the break room.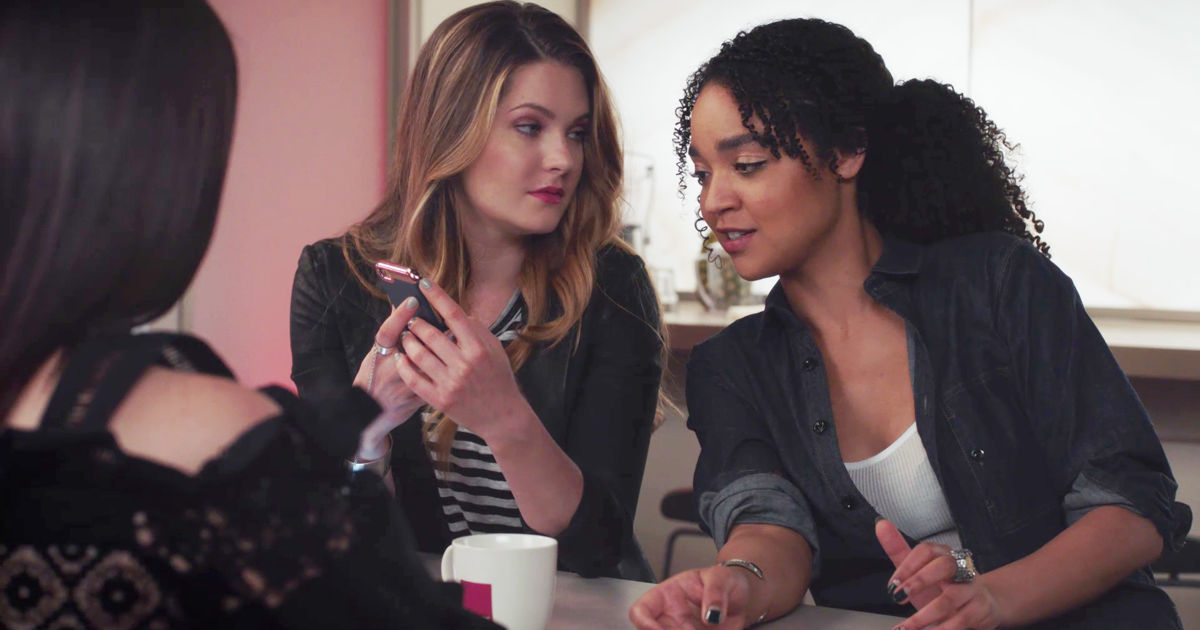 Kat and Sutton try to choose a blind date for Jane and we hear 'Honey' by KAYE in the background.
Jane kissed her date.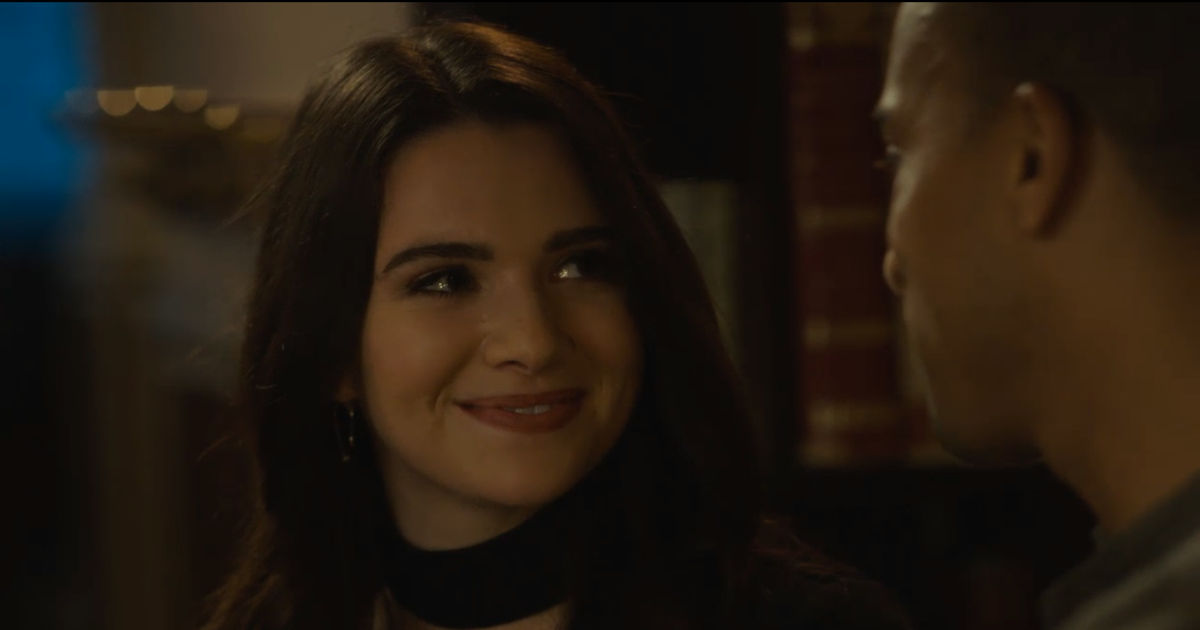 As Jane explores becoming a swirled-froyo person, 'Melt' by JONES plays.
Jacqueline talks to Kat about being a good boss.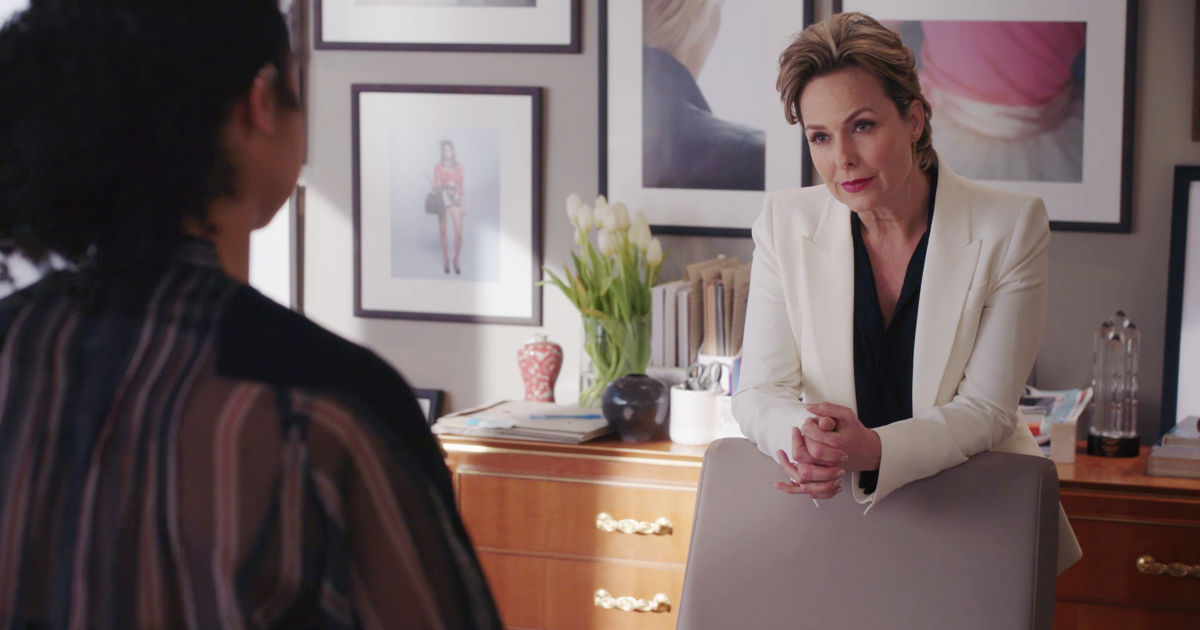 And Kat realizes sometimes tough love just isn't tough enough. We hear 'Dispel' by Mesa Luna playing in the background.
Sutton soaks in the bathtub after breaking up with Richard.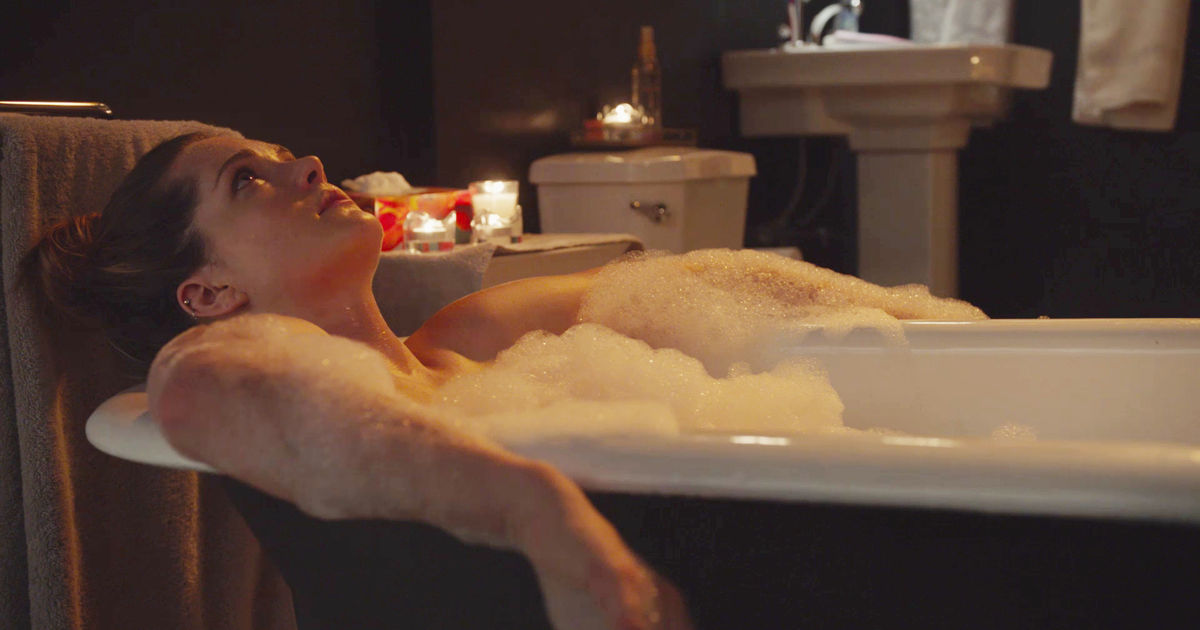 We hear her listening to 'Bitter End' by Gordi.
Kat and Jane join Sutton in the tub.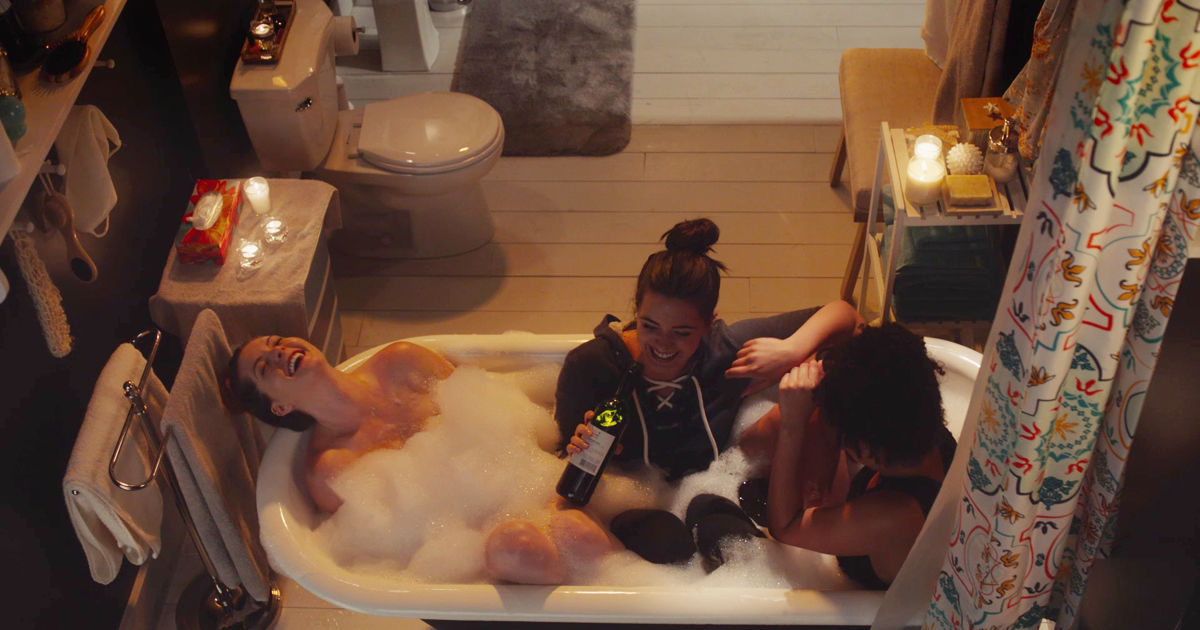 They share a bottle of wine and basically embody friendship goals as 'Surround Me' by LÉON plays.
Episode 8: The End of The Beginning
Kat stays at Sutton and Jane's apartment.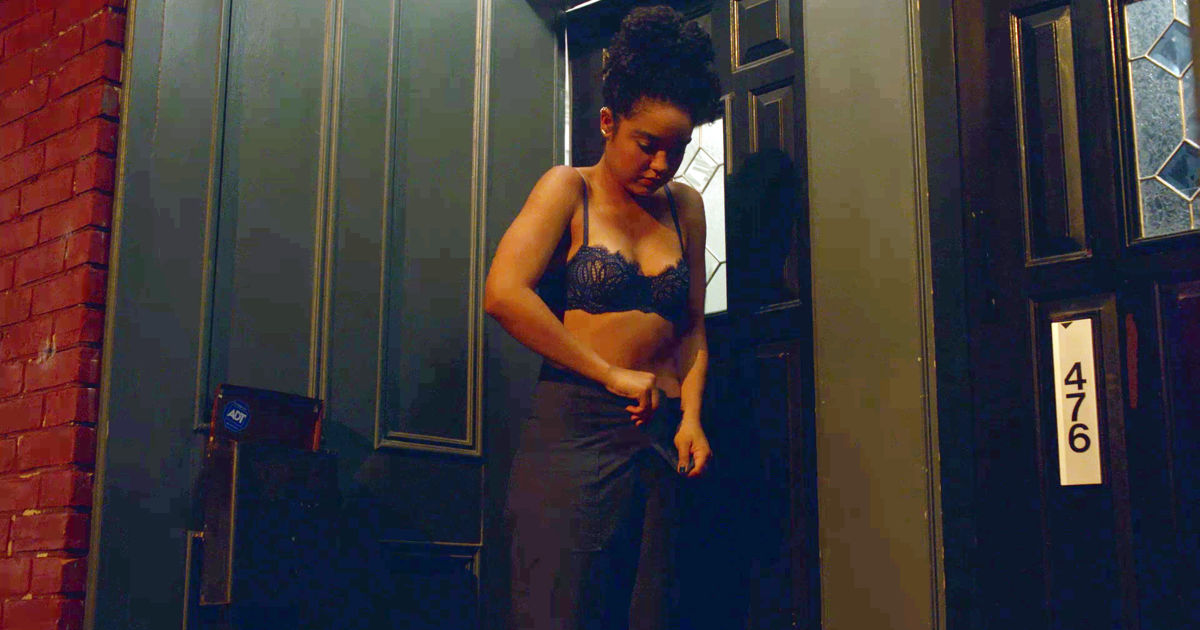 And, since Kat's place has a bed bug infestation, Sutton and Jane make her strip on the street before coming in. We hear 'Danger' by Anjulie playing.
Kat video calls Adena in Paris.
And tells her all about her terrible date while 'Nighttime Hunger' by Overcoats plays in the background.
The 'Favorite Coats For Fall' photo shoot takes place.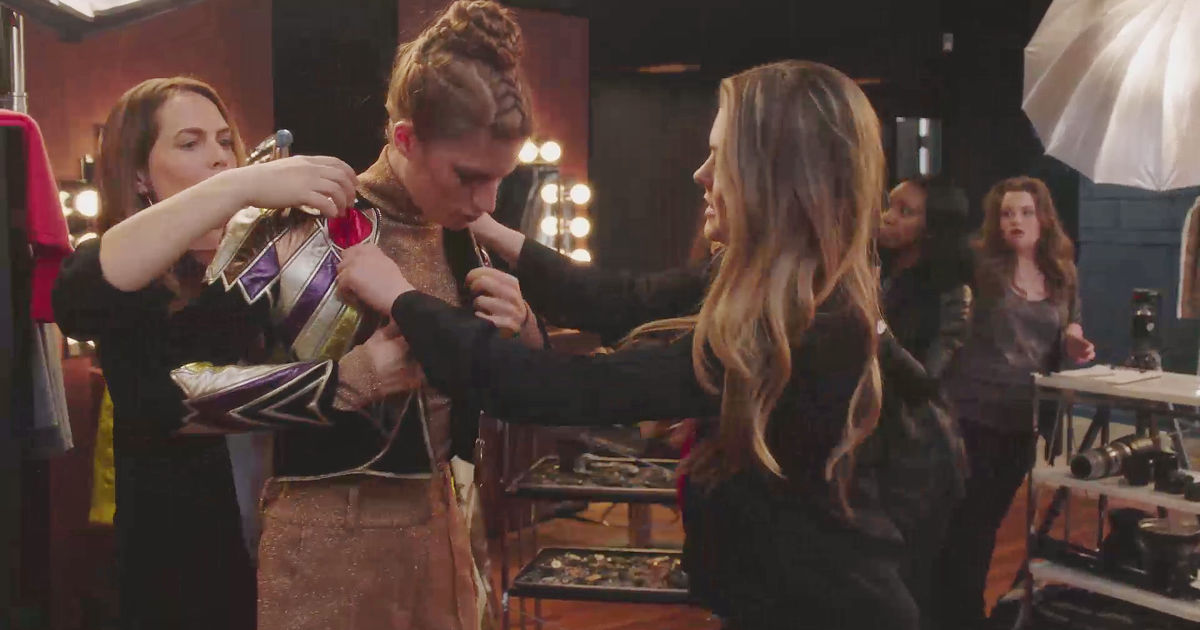 After Cassie breaks down under the pressure, Sutton takes over and runs the shoot. The models pose to 'Someone Who Can Dance' by Icona Pop.
Kat runs a focus group to understand what Scarlet readers are interested in.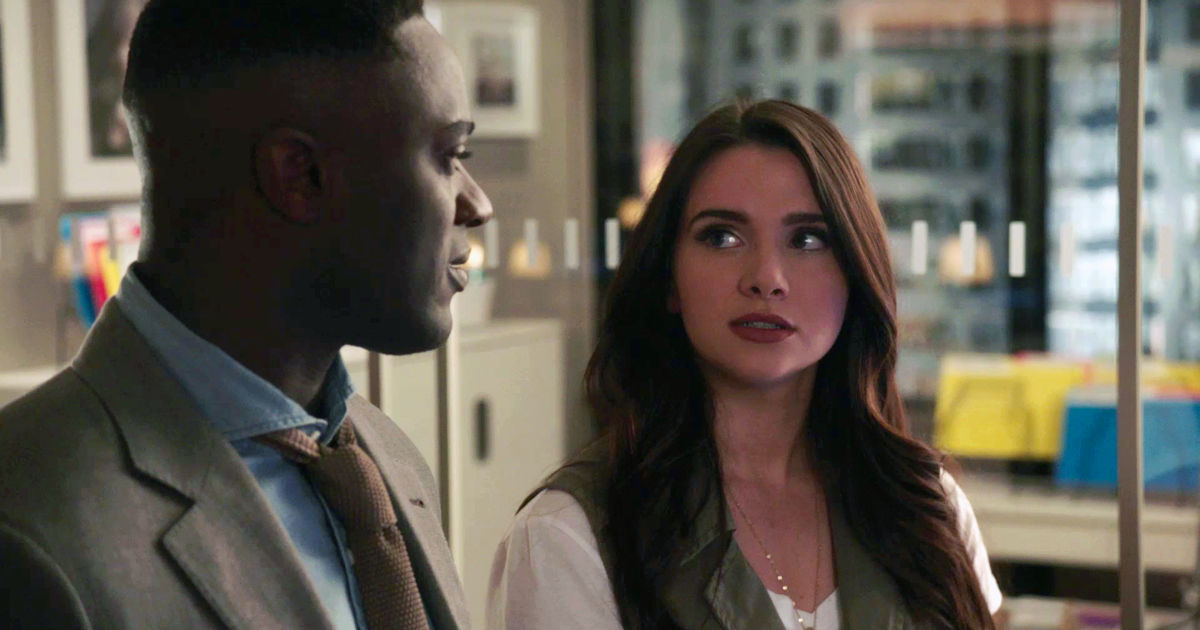 While Jane and Alex watch and worry about the future of their jobs, we hear 'Champagne Bubbles (Feat. 528)' by DIRTY RADIO playing.
The girls celebrate over cocktails.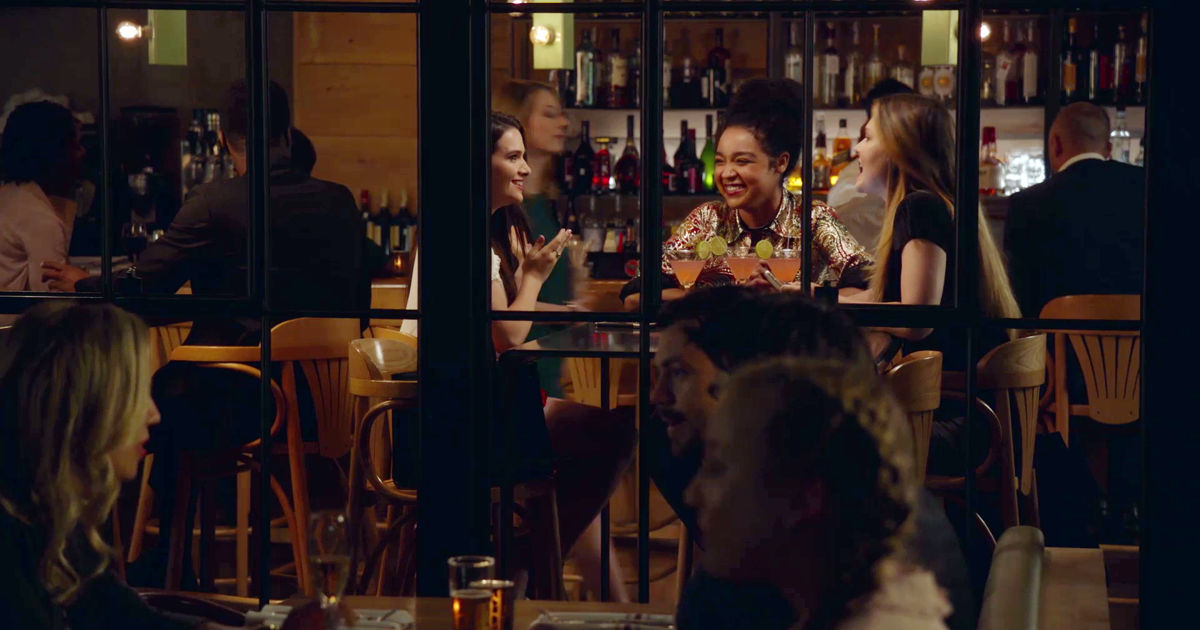 And Sutton and Kat tease Jane by reading her article aloud. We hear the amazing 'Our City (Feat. Emilie Adams)' by TRXD in the background.
Episode 9: Before Tequila Sunrise
The girls get stuck in traffic on their way to work.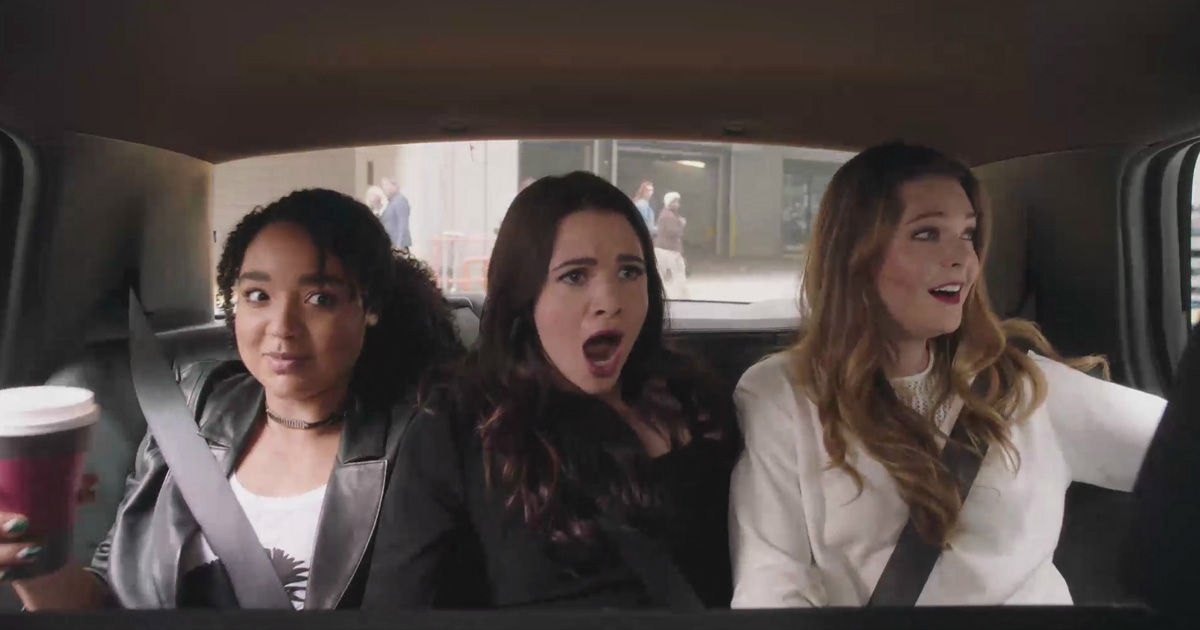 And as the cab driver takes drastic measures to evade traffic, we can hear 'Mess Around' by Cage the Elephant.
Jacqueline watches a genderless (and drunken) fashion show take place.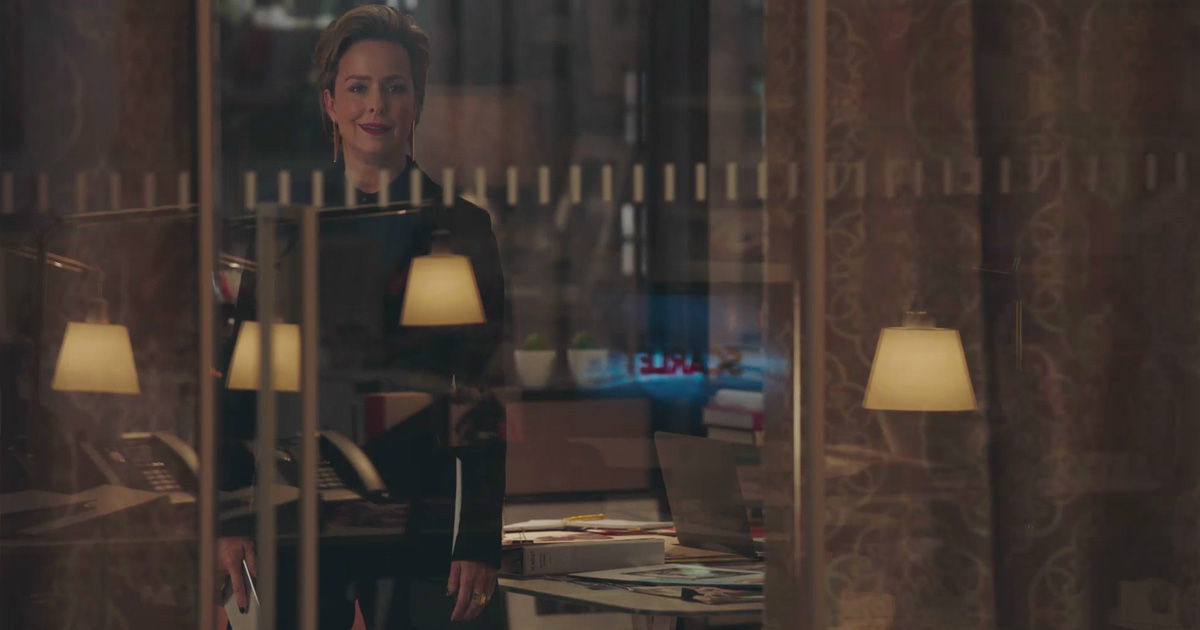 We can hear 'What You're Worth' (ft. Britt Nicole) by Mandisa as Jacqueline smiles at her employees having fun.
Sutton goes home with Alex. Kat and Adena get intimate at the airport.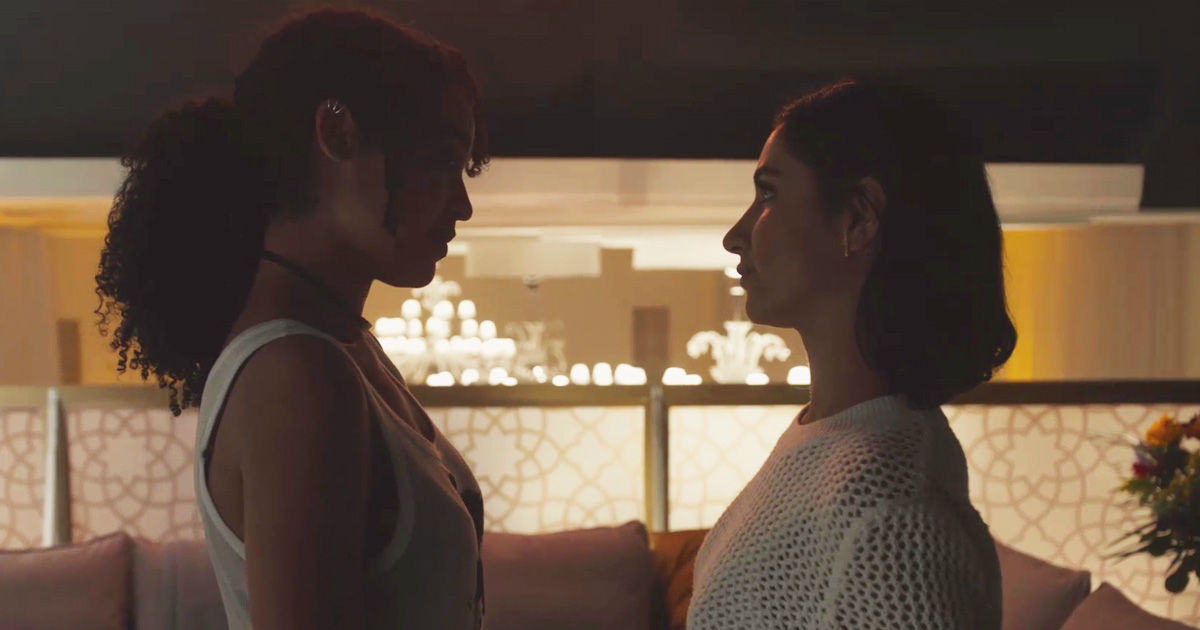 'Lit the Fire' by Ralph plays as all this romance is happening.
Kat gets cold feet at the airport. Jane accepts the job offer from Incite.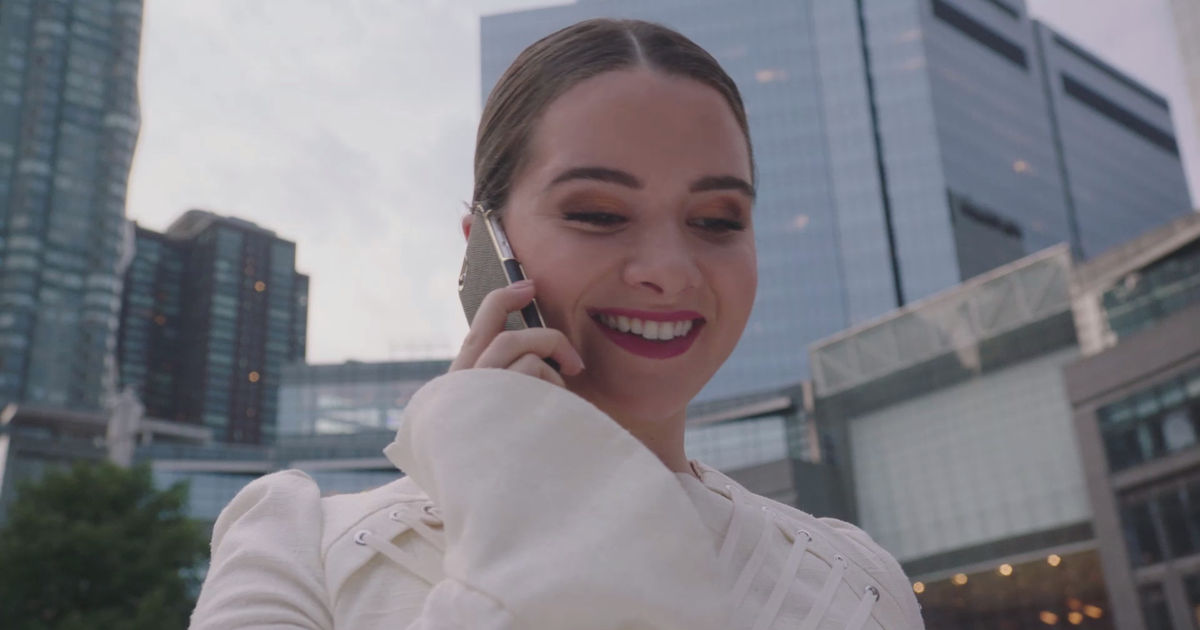 And as one of the most dramatic episodes of The Bold Type comes to a close, we can hear 'Bill Murray' by Phantogram play in the background.
Episode 10: Carry The Weight
Kat, Jane and Sutton go for a run to clear their heads.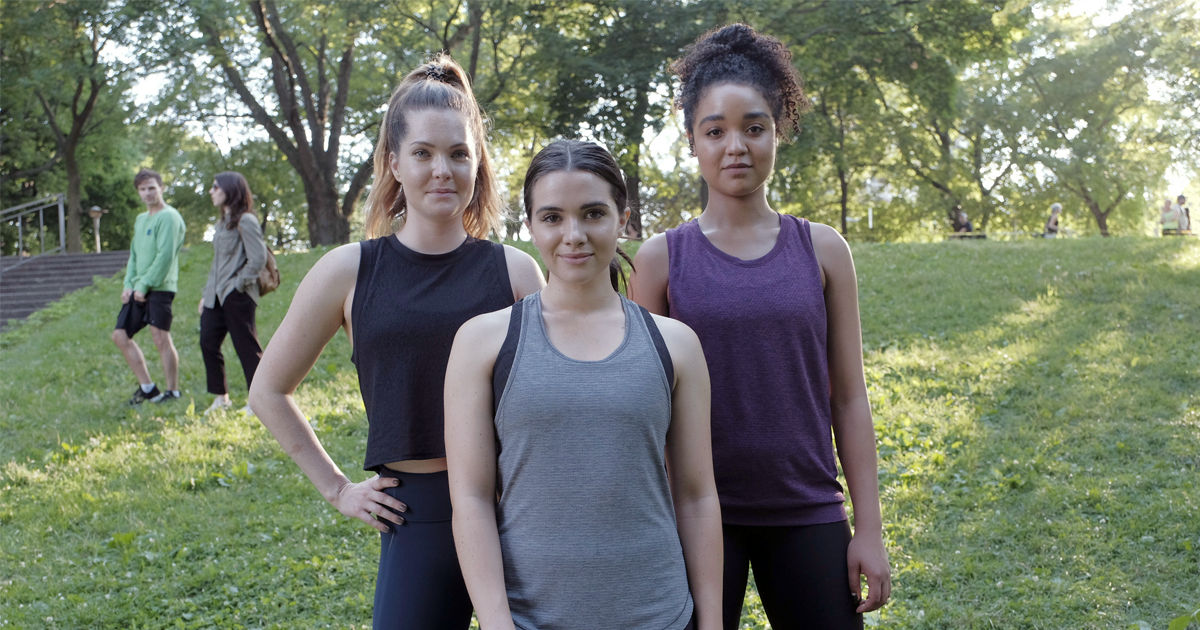 They pump up the endorphins to 'Lush Life' by Zara Larsson.
The girls arrive at the glamorous Scarlet party.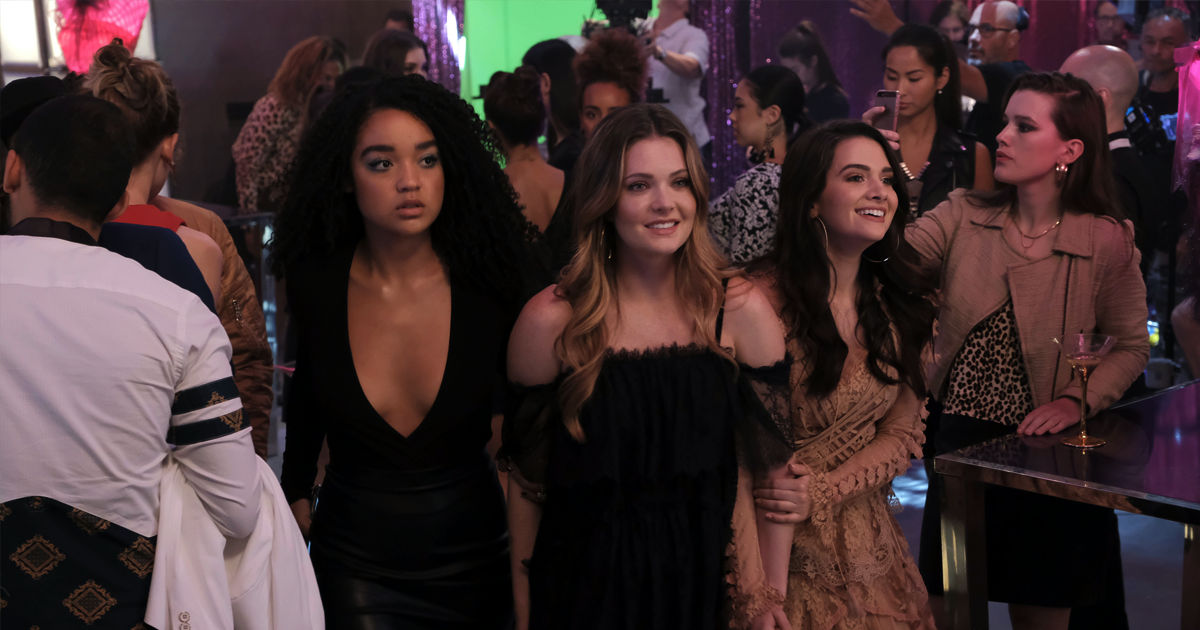 They admire Kat's event-planning handiwork while 'Instruction' feat. Demi Lovato and Stefflon Don by Jax Jones plays.
Kat goes into the green screen photo booth and gets an email from Adena in Peru.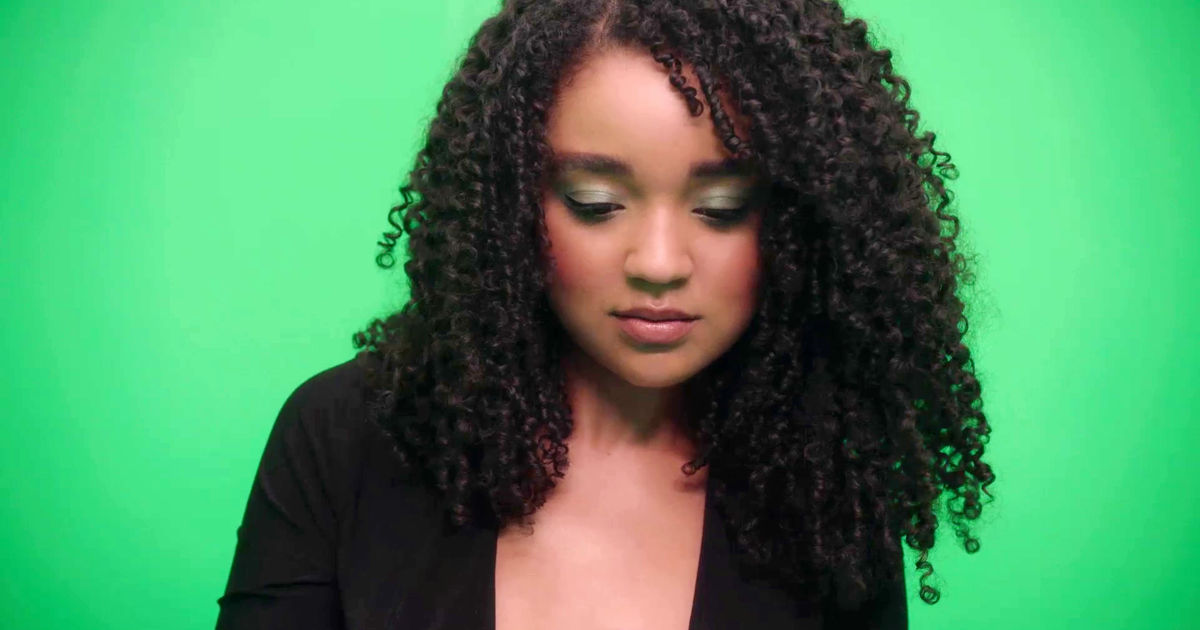 We hear 'Fortune (feat. Diskord)' by Krewella playing as Kat stares at Adena's picture.
Richard and Sutton talk at the bar.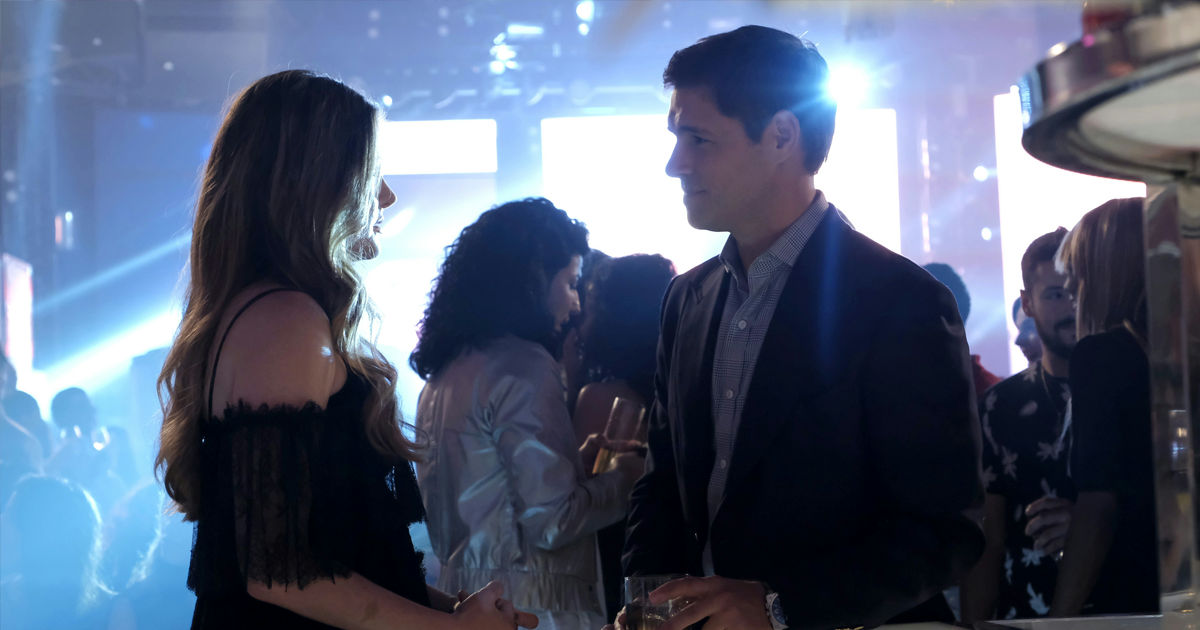 Richard says that he regrets not fighting harder for her and we hear 'It Ain't Me' by Kygo & Selena Gomez playing.
Sutton breaks up with Alex inside the photo booth.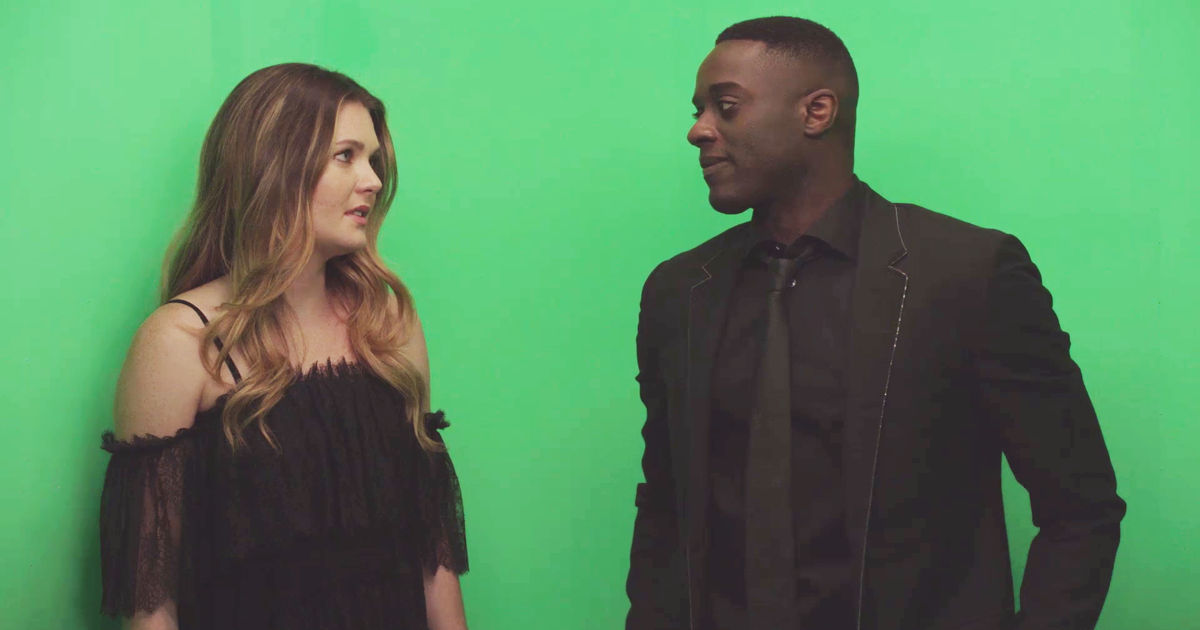 Which leads to the most awkward photo shoot ever. We hear 'Now or Never' (R3hab Remix) by Halsey) in the background.
The Scarlet Twitter hits two million followers.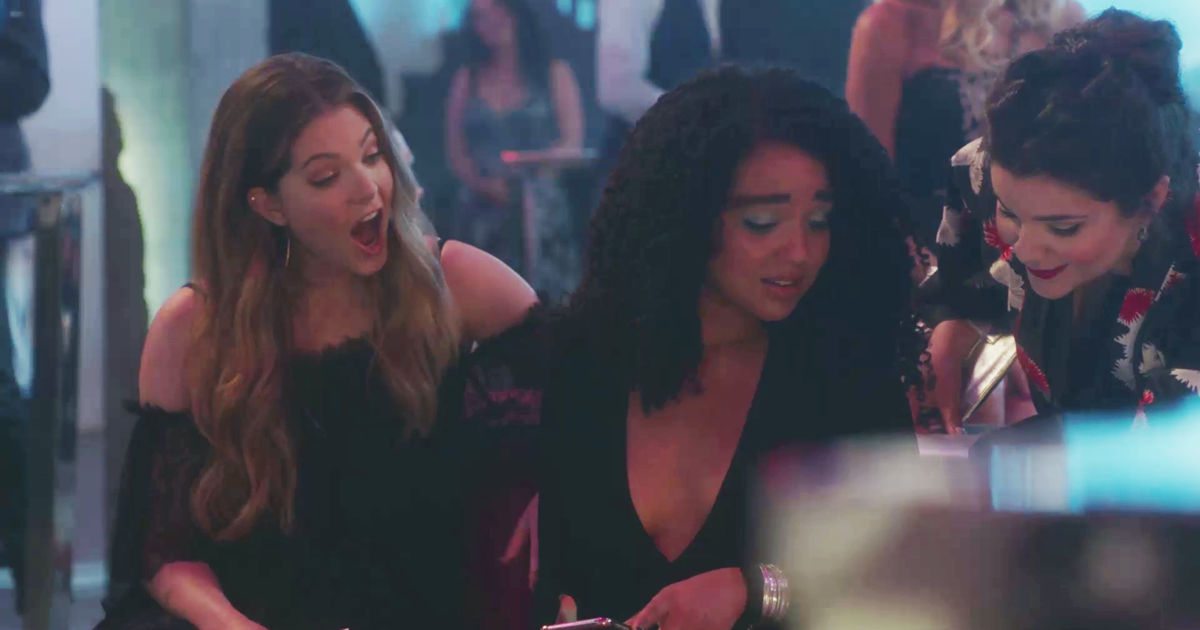 'Gold' by Fletcher plays as Scarlet hit the milestone. But Kat feels strangely empty about it all.
Jacqueline joins the girls in the park and takes the weights from Mia.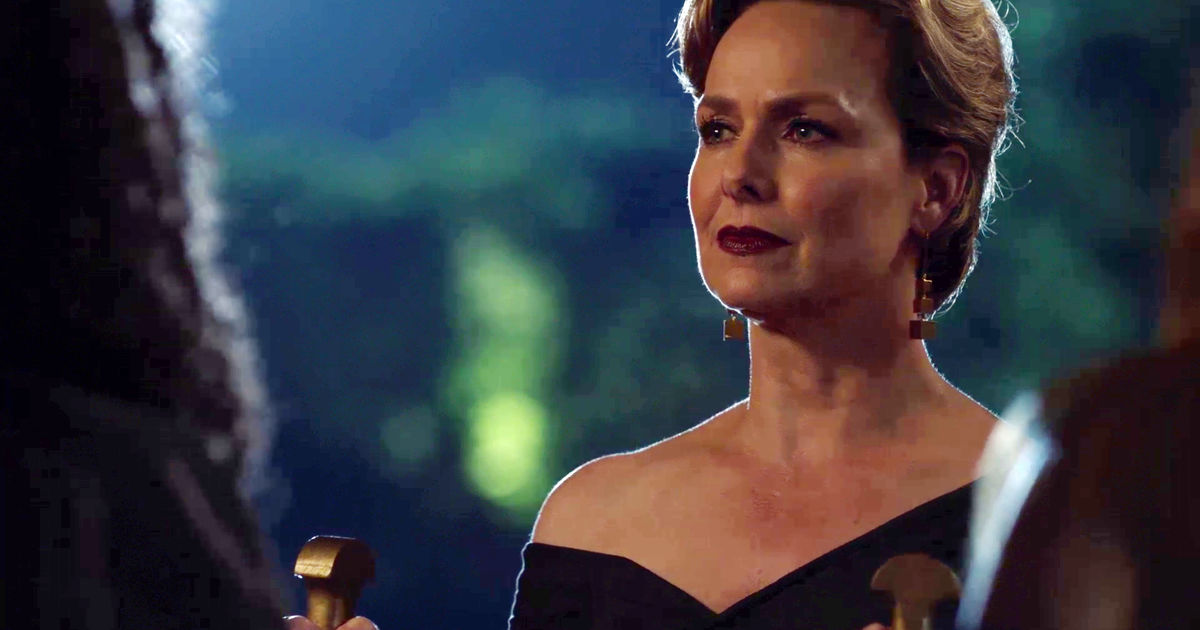 It's such a powerful moment, accompanied by the beautiful 'Quiet' by MILCK.
The season closes on the girls making a toast in the park.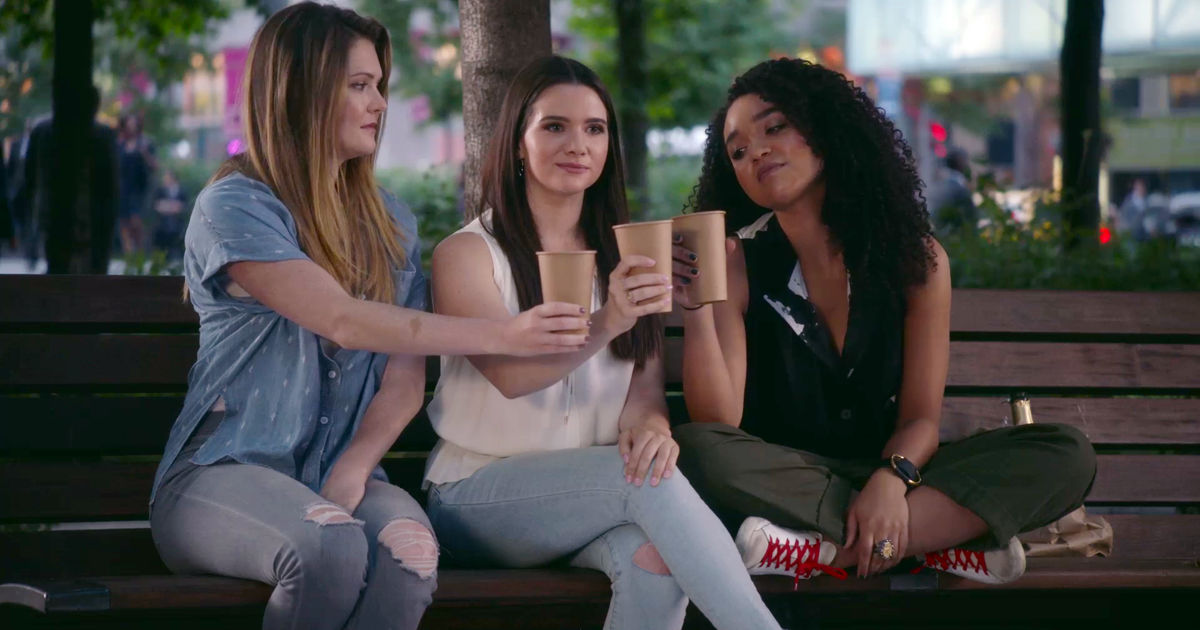 Kat gets a crazy idea and we see her arriving in a foreign country, Sutton and Richard meet each other in the elevator and, as Jane walks out of Scarlet, she and Jacqueline share an appreciative smile. All to the soundtrack of the amazing 'Living Out Loud (feat. Sia)' by Brooke Candy.
Don't forget to follow the official playlist on Spotify.
And see the latest episodes of The Bold Type right here on Freeform.