The Best Love and Heartache Moments on Freeform
Life is full of both romantic moments and heartbreaking moments, and Freeform is no different. From Matilda and Drea's wedding in Everything's Gonna Be Okay, to Sutton and Richard's divorce (and then un-divorce) in The Bold Type, it really is a mixed bag. We love to see how our favorites on Freeform navigate these highs and lows, and we've put together the best of them below. Want to relive all these sweet and heart-wrenching moments again? Head to Freeform or Hulu to see them in action. On that note, here's our list of the very best love and heartache moments of all time on Freeform. Proceed with caution, because there are lots of spoilers down below.
---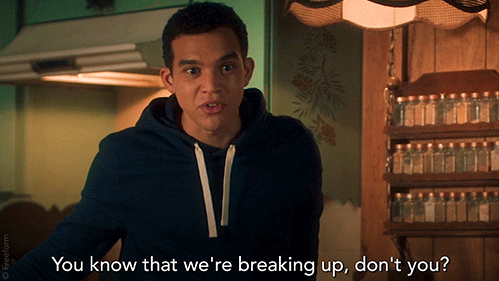 Without him ever realizing, Nicholas' journey with his autism caused friction in his relationship with Alex, and Alex struggled with Nicholas' self-centered ways time and time again. Nicholas didn't see their break up coming at all, but in time he came to accept it. He wanted someone who didn't want to change him, and Alex wanted someone he didn't have to change. As heartbreaking as their breakup was, we totally relate to their reasons behind it. All we want is the best for them both!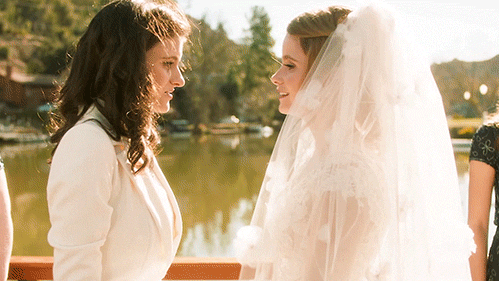 Matilda and Drea have so much in common, and that's why their wedding made us sob tears of joy. They have come leaps and bounds, from friends to wives, and we love to see it. Watching them explore their respective sexualities was nail-biting, but we're glad that they figured out the split attraction model and made it work for them. We're so excited they're happily married, and it's safe to say they had the most charming wedding we've ever seen.
Ryan admits to cheating on Jane in The Bold Type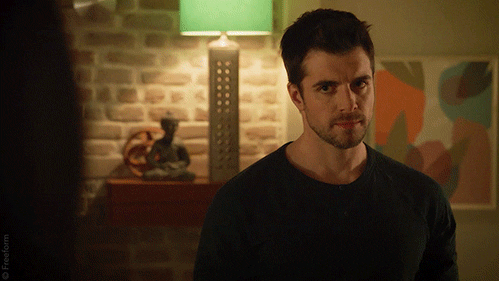 We all had a feeling that there was more to the story when Pinstripe told Jane he had kissed someone during his book tour. It turns out it was lot more than a kiss. Ryan finally admitted that he hadn't been completely honest and that he had actually slept with someone. Even though we saw it coming, it still hurt to see Tiny Jane destroyed by the news like that. It took her a little while to figure out whether she wanted to stay in the relationship or not, but in the end she chose to prioritize herself and leave Ryan.
Kat & Adena get back together in The Bold Type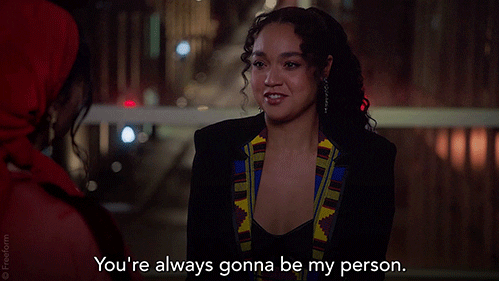 The Bold Type's ultimate will-they-won't-they couple finally became an official, committed couple in the series finale. There was always chemistry between Adena and Kat, and they clearly never stopped caring for each other. But timing and circumstance made it very difficult for the two of them to be together. In the end, Scarlet's new editor in chief finally committed to Adena, and they decided to take the next step together. We just know they're in it for the long haul this time.
Kate sees Jamie kiss Jeanette in Cruel Summer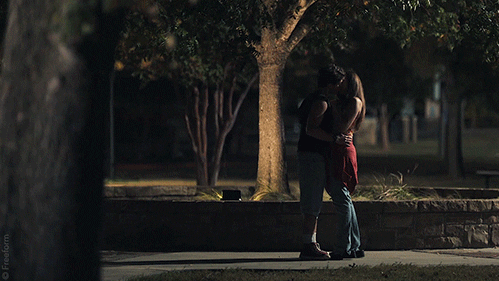 All our hearts collectively broke when Kate saw Jamie and Jeanette's passionate kiss. Kate was just starting to try to heal and adjust back to her old life, only to find her boyfriend wasn't being fully honest with her. Luckily, it wasn't the end of the road for Kate's love life.
Kate & Mallory are official in Cruel Summer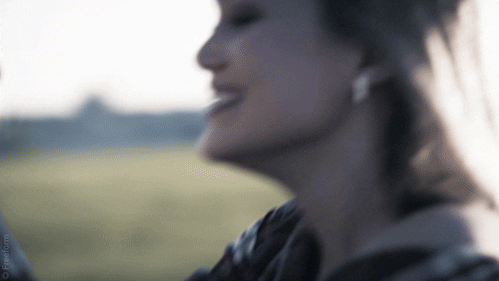 After getting over Jamie, Kate found love again in an unexpected place. Her new best friend, Mallory, showed up for Kate day after day during the trial. She was an endless source of support for Kate and was always there when Kate needed to just have some fun. We think it's safe to say we all just about screamed from excitement when Kate and Mallory finally shared a kiss. It was perfect!
Dennis tells Davia he doesn't want her to wait for him in Good Trouble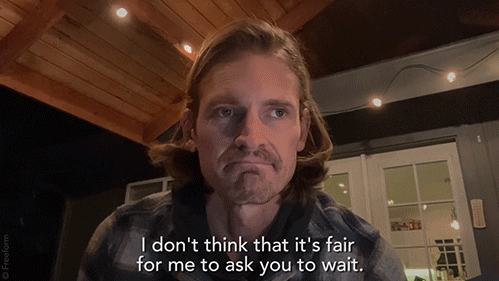 Dennis moving out of The Coterie after he and Davia finally got together was sad to see, but at least we had moments of them trying to make things work over video calls. But when Dennis told her not to wait for him while he figured things out, we were so heartbroken for them. Despite his feelings, Dennis wasn't ready to commit, and it was unfair to hold Davia back. Little did he know, someone else was waiting in the wings for her.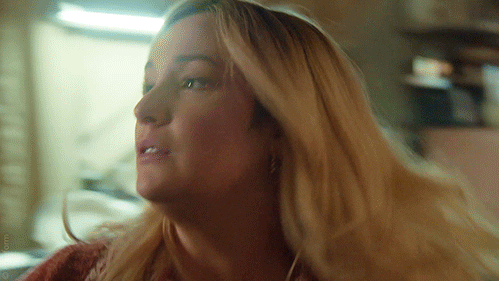 Matt and Davia seem like the perfect pair, supporting each other both in their professional and personal lives. They're always there for their students, and they've got each other's backs completely. When they finally kissed, we were so excited for Davia. She deserves a man who will appreciate her! We can't wait to see what's next for Davia, and if she ultimately picks Matt or Dennis.
Raelle sees Scylla locked up in the dungeon in Motherland: Fort Salem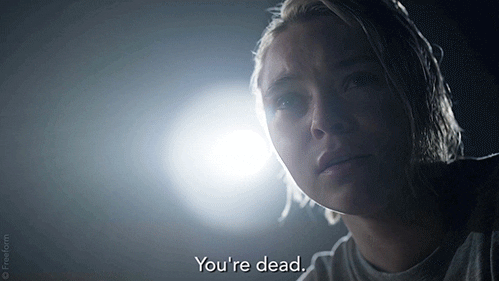 After the Bellweather wedding, Scylla's disappearance shocked Raelle to the core. She was presumed dead, and it was an incredibly difficult time for Raelle. Things got more painful when Raelle was taken to see Scylla locked up in the dungeon at Fort Salem, solely as a way to torture Scylla. It was a tough reunion, and our hearts broke even more for Raylla. We just hope things get better for them soon.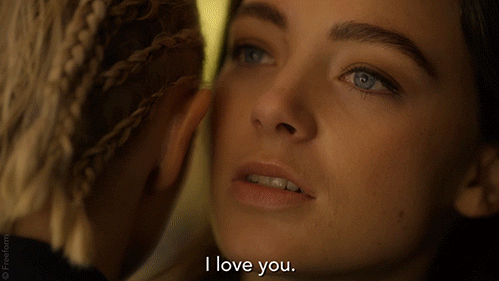 Scylla sneaking into the Bellweather wedding by dressing as catering staff just to dance with her girlfriend is the ultimate romantic power move. We especially loved when Scylla and Raelle confessed their love for one another in such a sweet moment. It was what we were all waiting for, and we were not disappointed.
Jazz & Doug break up in grown-ish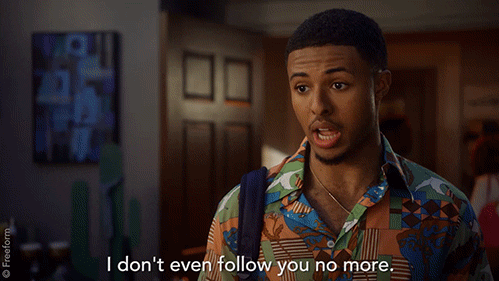 We thought Jazz and Doug were meant to be, but her track career complicated things. In order to focus on her Olympic dreams, Jazz suggested that she and Doug go on a break. Unfortunately, Jazz didn't make it to the Olympics, and they didn't get back together. Ultimately, Doug struggled with the idea of Jazz dating other people during their break, and it was the end for them.
Zoey & Aaron's wedding in grown-ish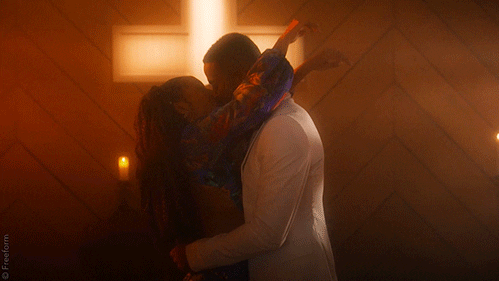 Zoey and Aaron were always drawn to each other despite the many obstacles they had to face before they got together. And that strong connection eventually led them to spontaneously get married in Mexico! They might have been drunk, but the moment was real for them. They were truly in love, and we loved watching them getting married. Unfortunately, it was just too soon in their relationship for marriage, so they decided to annul the marriage. But there's no denying the love is definitely still there.
Mariana breaks up with Evan in Good Trouble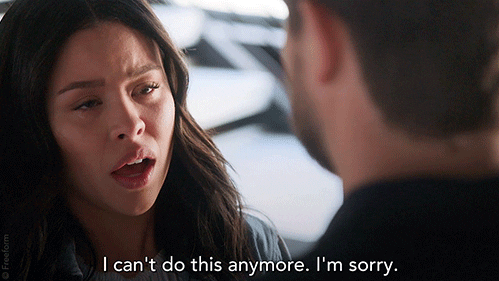 Juggling her career and her love life became too much for Mariana, especially when her friends decided they wanted to sue Evan for workplace discrimination. She had a hard choice to make, and ultimately, she chose herself and her values over Evan. There was still love there, which made it all even more heartbreaking. Having lost her friends too, it was a really tough time for Mariana.
Callie & Gael finally get together in Good Trouble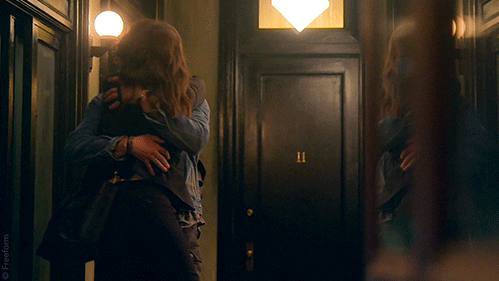 Another favorite will-they-won't-they couple, Callie and Gael, finally made it official after a lot of flirtatious moments and undeniable chemistry. The timing was complicated since Gael found out he and Isabella were expecting a baby, but Callie and Gael were determined to make it work. We know they really care for each other and can't wait to see what the future holds for them!
Richard asks Sutton for a divorce in The Bold Type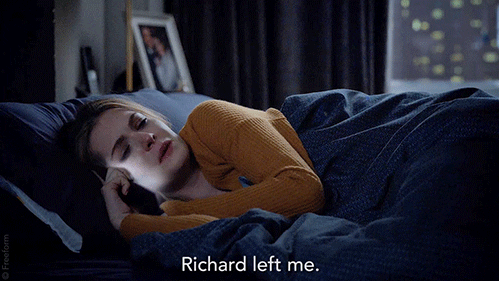 The Suttard wedding might have been everything we ever hoped for, but things quickly took a sad turn. After a miscarriage, Sutton realized she didn't want to be a mother. Richard had always dreamed of having kids, and this was one obstacle the couple couldn't get past. Richard decided he wanted a divorce so he could start again. We were all as heartbroken as Sutton, because after all, Sutton and Richard are meant to be, right?
Sutton & Richard un-divorce in The Bold Type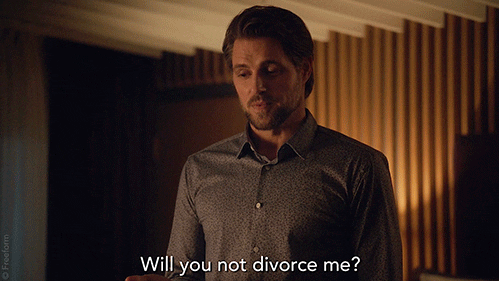 Sutton and Richard are definitely meant to be. No matter how hard they tried to make things work for themselves without the other, their lives are made better together. Richard just couldn't live without Sutton and decided he wanted a life with her more than he wanted kids. They are true couple goals and we're all breathing a sigh of relief now that Suttard is back and thriving!
---
Well, that was an emotional rollercoaster! Don't forget to head on over to Freeform or Hulu to see all these moments of love and heartache in action.